Life & Health Ventures
SCOR Life & Health Ventures focuses on life as the most precious value. We invest and partner with game-changing companies that can bring a complementary and differentiating offering to SCOR Life & Health's value proposition, solving real problems with innovative solutions.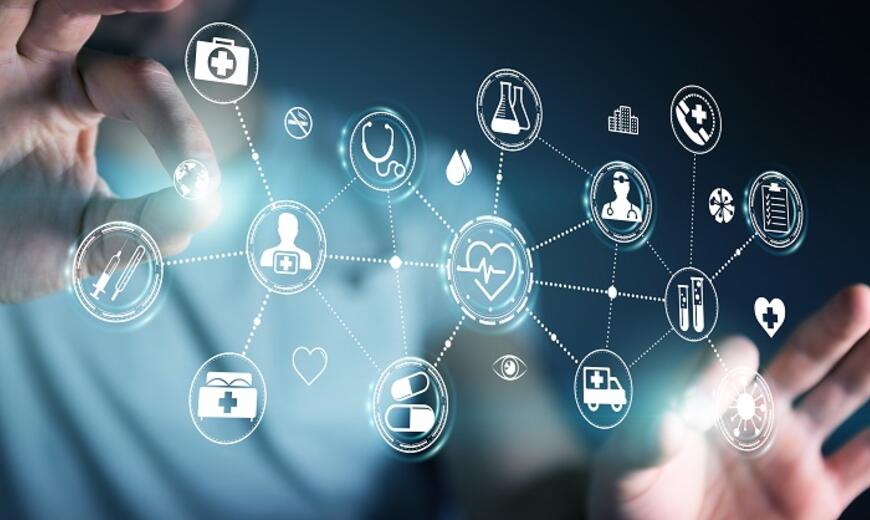 Contact the Life & Health Ventures team directly
You can contact the SCOR Life & Health Ventures team to explore how to partner with us or join our portfolio. Please submit an overview of your business, a pitch deck, or details of why you believe SCOR would be a valuable partner.
Body
Our Mission and Strategy
The mission of SCOR Life & Health Ventures is to develop an ecosystem of trusted innovation partners to develop SCOR Life & Health's value proposition internally and externally, leveraging technology in an evolving Life insurance environment. These strategic partnerships and investments help SCOR Life & Health and its clients to create additional value for existing policyholders and to develop innovative Life insurance offerings.
Our strategic investment approach is stage-agnostic without geographic limitations, focused on series A and above but open to other stages. Our portfolio includes high-growth, unique and scalable solutions.
Our mission includes:
Increasing consumer engagement through health & wellness offerings
Improving the health & wellness of policyholders by empowering them with their health
Developing tailored solutions addressing specific client needs, from the sales process to claims management
Enhancing the underwriting process through the use of new data sources and predictive models
Enabling digital distribution by supporting distribution professionals and implementing direct-to-consumer offerings for Life insurers
Supporting the development of business processes and automation at enterprise level for SCOR and Life insurers
Body
Our Life & Health Insurance Expertise and Footprint
SCOR Life & Health is a Tier 1 Life reinsurer, with deep biometric risk expertise and longstanding relationships with leading insurers throughout the world. SCOR Life & Health builds partnerships with innovative companies to bring cutting-edge solutions and complementary offerings to insurance companies and policyholders. Through underwriting and claims management knowledge, SCOR Life & Health's product development capabilities and strong focus on research and innovation serve over 2,000 insurance clients in 80 countries, via a broad network of 29 offices.
Who we are
Accordion
Brona Magee - Deputy CEO & Head of Global Markets at SCOR Life & Health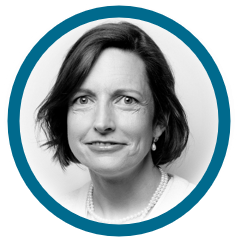 Brona Magee holds a Bachelor of Actuarial and Financial Studies degree from University College Dublin. From 2006 to 2011 she worked for Transamerica International Reinsurance Ireland, which was acquired by SCOR in 2011. She was CFO for SCOR Global Life Reinsurance Ireland from 2011 to 2013.
In 2013 Brona moved to Charlotte, USA to take up the position of CFO - Americas at SCOR Global Life, and in 2015 she was promoted to Deputy CEO – Americas. In February 2017 she became Chief Actuary for SCOR Global Life and in November 2017 she was appointed Head of Client Solutions. Since September 2018, Brona has been Deputy CEO of SCOR Global Life and a member of SCOR's Executive Committee.
She is a Fellow of the Society of Actuaries in Ireland.
Bernd Müller – Head of Life & Health Ventures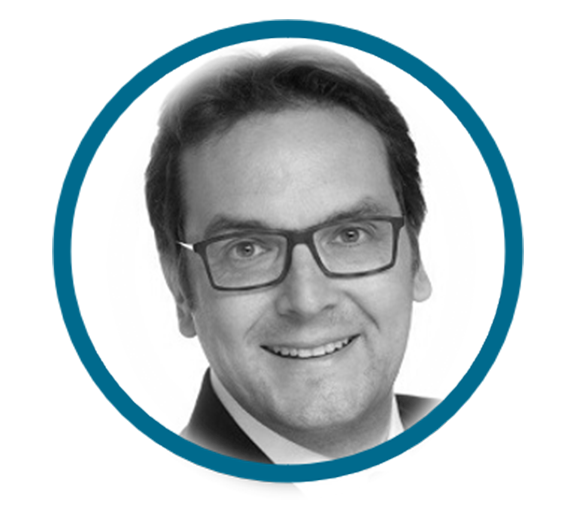 As the Head of Life & Health Ventures since March 2020, Bernd Müller is responsible for SCOR Global Life's innovation efforts globally, fostering and procuring technological innovation for the entire business unit. As part of his role, he is deeply connected to the InsurTech ecosystem, searching for innovative and disruptive HealthTech to invest in, or to partner with. Before taking up this role, Bernd Müller was Head of Protection Business at SCOR Global Life, responsible for business development in Austria and in Central and Eastern Europe. After studies in International Marketing and Financial Product Advisory Services, Bernd was a Country Manager at MunichRe subsidiaries DKV and ERGO International. He then worked as a Senior Consultant at HDI/Talanx and was appointed Senior Manager at Aon Risk Solutions. Bernd has more than 15 years of experience in the insurance industry.
Richard de Sousa – Senior Vice President, Deputy Head of Growth & Development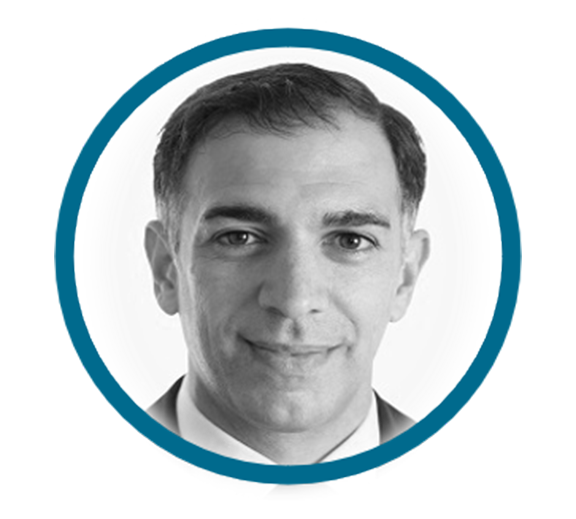 Richard has been the SVP for Strategic Partnerships since early 2019, and leads the team developing new client solutions to provide end consumers with relevant protection offerings. His team is also responsible for orchestrating key partnerships to contribute to SCOR's growing ecosystem. As part of his role, Richard also oversees client marketing and communities. Prior to this, he was the Managing Director of North America and Europe (including Velogica Europe) at ReMark International, an InsurTech consultancy business wholly owned by SCOR Global Life. After completing an MBA in Finance from the University of Leicester, UK in 2007, Richard joined ReMark Canada in 2008 as Vice President of Client Services. He then moved to Europe, living in the Netherlands and France and developing ReMark's business in Southern Europe. He was then promoted to head ReMark's business in Latin America and continental Europe. Expanding his role to include North American operations, he took on the managing director role for those markets. Richard has nearly 20 years of experience in sales, marketing and distribution in the insurance sector, and is a frequent speaker and committee participant at industry conferences about a variety of topics (distribution, consumer behavior, legislation, emerging technologies, and others).
Aleksei Zeifman - Life & Health Ventures Manager
As the Investment Manager, Aleksei Zeifman is responsible for the origination, evaluation, and structuring of investment and partnership deals. Additionally, Aleksei is involved in the post-investment management of our portfolio, fostering the development of the Life and Health ecosystem and driving the value of the portfolio. Prior to joining SCOR, Aleksei has gathered 10 years of experience in the Life Sciences, both on the startup and venture capital sides. In the past, he worked as a principal at RBV Capital, where he led scouting and evaluation processes and served on the board of directors of portfolio companies. Aleksei holds a PhD degree in Chemistry from the Zelinsky Institute of Organic Chemistry RAS.
Olivier Armengaud - Senior Manager for Innovation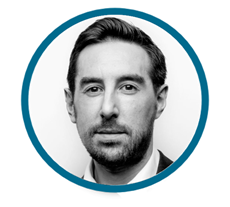 As Senior Manager for Innovation Olivier supports the Venture team in discovering new investment opportunities, sourcing and managing relevant startups for the investment portfolio and ensuring partnerships with game-changing companies that can bring a complementary and differentiating offering to SCOR Global Life's value proposition. Olivier was previously Senior Manager in the Group Investor Relations team. Olivier Armengaud joined SCOR in 2015 as a Manager in the Investor Relations team. He started his career in 2005 as a financial communications consultant at Brunswick Group. Olivier is a graduate from EDHEC Business School, Université Paris IX Dauphine and The University of Texas-Pan American.
The SCOR Innovation Podcast channel sheds light on evolving consumer needs in Life & Health and Property and Casualty (re)insurance and connects them to global ecosystems.
Accordion
Tackling fertility with femtech Ava - 29 April 2021
Global fertility has been declining at a fast pace. From 1990 to 2019, the fertility rate fell from 3.2 to 2.5 live births per woman. We are talking to Pascal Koenig, co-founder and board member of Ava about tackling infertility with science. Ava is clinically proven to identify both the opening and closing of the fertile window, letting you know your five best days to try for a baby. In a world where fertility is falling due to lower childhood mortality rates, access to birth control, and focus on career development for women and men, one in seven couples may have difficulties conceiving. With medical treatments being considerably expensive, Swiss startup Ava has created a wearable to identify a woman's fertile window based on 3 million biomarkers.
1DOC3, the startup replacing Dr. Google - 29 March 2021
Did you know that in Latin America, for every thousand individuals, there are only two physicians? Imagine you are at home, feeling terribly sick but having no access to medical care. Colombian startup 1DOC3 is tackling this exact situation as the largest telemedicine provider in Latin America. There is no more Doctor Google. Today we are talking to Javier Cardona, co-founder, and CEO of 1DOC3. How does it work? 1DOC3 is connecting doctors with people who have health related questions with their AI-driven symptom checker and chat. With over 1.5 million users and 300.000 consults every month, 1DOC3's digital health platform providers individualised medical information to Spanish speakers in countries like Colombia and Mexico.
Making healthcare human with an operating system with The CareVoice - 26 March 2021
With a population of 1.4 billion people, China has seen half a century of rapid growth as the second largest economy in the world. Despite 95% of the population has basic health insurance coverage, many are turning to private health insurance, a market estimated to exceed spending of one trillion dollars in 2020. Today we are talking to Sebastien Gaudin, co-founder, and CEO of The Carevoice, a tech-driven startup which has created a healthcare operating system which connects insurers, pharmacies, physicians, hospitals and care providers, and the pharma industry to care and cure patients. As you will hear, Sebastian and I faced the challenges of working from home, so the quality of the call reflects this. We hope you enjoy the episode.
Contact the Life & Health Ventures team directly
Our investment focus includes consumer engagement, health and wellness, sales processes and claims, data sources and predictive models, digital distribution, and automation but we are open to other fields. Send us a message to explore how SCOR Life & Health Ventures can partner with you.