European Windstorm Risk in a Warming World
Introduction to European Extratropical Cyclones
January 23, 2023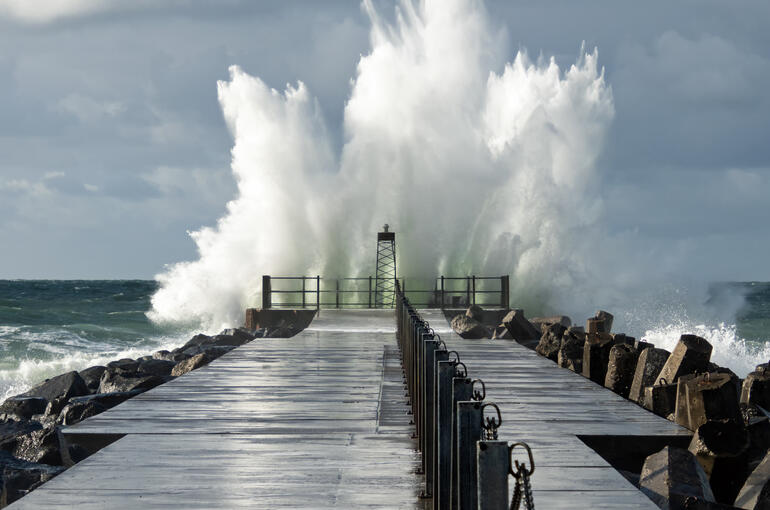 Since 1990, European windstorms, otherwise known as European extratropical cyclones, have accounted for around EUR 100 billion in insured industry losses, representing approximately 30% of the total insured industry losses in the EMEA region — the two other main loss drivers being convective storms and floods (Figure 1a and Figure 1b). In recent years, the adverse loss experience from European floods and convective storms has illustrated how a warming climate,rapidly growing exposures and inflation are converging in the form of outsized losses, challenging our assessment of these natural catastrophes.
In contrast, European windstorms have had a relatively benign run over the past two decades, with no market-turning event to trigger a fundamental review of how we assess the risk associated with them.
European windstorm risk is a sleeping giant. As an industry, therefore, it is imperative that we evaluate how emerging signals from changes in climate, inflation, exposure and building stock are influencing loss costs for this peak peril.

This publication is the third part in our Climate Change Knowledge Series. It outlines recent findings in terms of quantifying the potential future impact of physical climate change on European windstorm loss costs, over a five- to ten-year time horizon.
CONTACT
OUR EXPERTS
Job title
Senior Cat Risk Analyst
Job title
Senior Cat Risk Analyst
Job title
Head of Analytics & Governance, P&C