In the mood for AI
Technology is transforming the way people live, work and play as well as their expectations. It is also transforming the life and health insurance sector, with insurers exploring how they can deploy technologies such as Artificial Intelligence (AI) within their operations.
December 12, 2019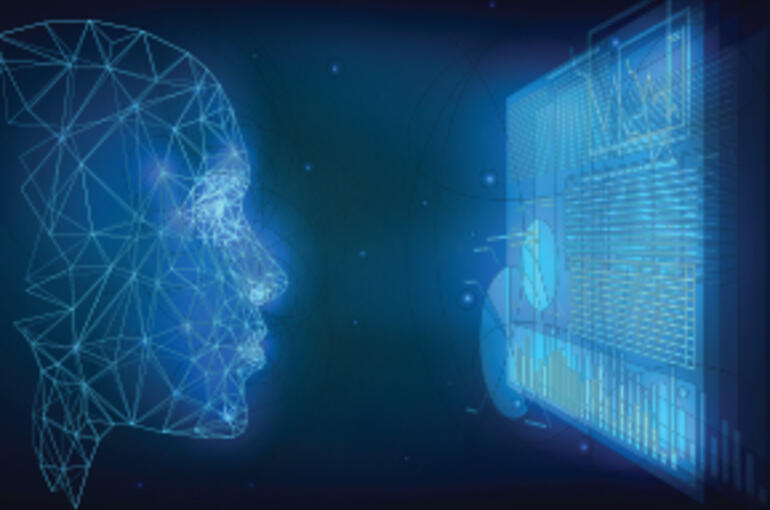 Consumers are still cautious about the use of Artificial Intelligence within the insurance sector, although confidence increases in line with exposure to AI devices in the home. Robust governance, customer-focused design and benefits such as faster responses are key to earning consumer support.
Human interaction remains an essential part of customer service, but consumers are willing to accept a more automated approach in exchange for improvements in functionality.
The experience and expertise associated with an insurance brand is valued by consumers, with just 12% saying they would purchase from a company with no association with the life insurance sector. But this loyalty could be tested by a new company offering the right price, flexible products and slick customer service.
Smart new world
Investment in technology in the insurance sector has increased significantly in the last few years. According to figures from FinTech Global, $3.18bn was invested worldwide in 2018, almost double the $1.65bn invested in 2017. For insurers, the benefits of adopting the latest types of technology are clear: faster, data-driven decisions; deeper understanding of risk; and improved customer experiences.
Already, AI is appearing in both back office and customer- facing functions. AI-powered chatbots enable insurers to deliver 24/7 customer service, directing consumers to the relevant information quickly and efficiently.
Time for transformation
Behind the scenes, robotics and machine learning processes are speeding up administration and enabling insurers to extend the range and type of data that informs underwriting and pricing decisions. Thanks to applications such as text mining and natural language processing, collecting and analysing data from multiple sources, in both structured and unstructured formats, is now possible and is driving much more informed decision-making.
By harnessing the power of AI, an insurer can enhance existing processes or build a new brand or product proposition to target a particular market. For consumers, AI will help to transform their experience of life insurance. As well as more intuitive and slicker application and customer service processes, there is the potential for greater levels of personalisation. By understanding a consumer better, an insurer can delight them with a product or service that suits their individual needs.
As with anything new, there are also risks. Top of these is consumer perception of AI within the insurance arena. If consumers do not feel comfortable engaging with it directly or with knowing that AI is deployed as part of an insurer's underwriting process, its success could be seriously limited.
The way in which insurers deploy AI is key to its success. If badly designed, an insurer risks losing consumers and creating apprehension about the application of this technology. Conversely, if it is implemented in a way that improves the customer experience, these apprehensions are unlikely to materialise. Indeed, when AI is used correctly, it should be invisible to most consumers. 
Shock of the new
Winning consumer trust is a must for insurers looking to roll out transformative technology such as AI. Regulators are watching this space closely and any failings could cause lasting reputational damage, not only for the companies found to be at fault but for the technology, too.
Robust governance is essential. As well as ensuring that AI is used as intended and no bias is inadvertently created that would discriminate against particular groups or individuals, robust governance also demonstrates to both the consumer and the regulator that it is being used fairly and ethically.
Consumer familiarity will help to establish trust. As consumers become increasingly familiar with AI it will lead to greater acceptance. This year's study has some good news for insurers already deploying AI applications. It found that most consumers have some understanding of AI, with 23% claiming to have a good understanding and just 17% saying they didn't know anything about it. Younger consumers feel most confident in their understanding, with 28% of the under 35s stating that they had a good understanding of the term AI.
Familiarity breeds content
Exposure to AI will also influence a consumer's confidence in it. As an example, only 23% of Japanese consumers own automated personal assistants such as Siri, Amazon Echo and Bixby, and just 8% claim to have a good understanding of the technology. Conversely, in India, where the availability of cheap technology means that 65% of respondents say they own an AI device, 52% claim to have a good understanding of the technology (Fig 27). 
This confidence also extends to the use of AI within the insurance sector. While just 28% of Japanese respondents were comfortable or very comfortable with this concept, this increased to 78% among Indian respondents.
Although familiarity with AI may be part of the reason for these results, perceptions will also be shaped by consumers' attitudes towards their insurance markets. For instance, in Japan, the rigid regulatory framework may make the idea of this type of technological advance seem very alien to consumers, resulting in apprehension. 
Tipping point
Time will be a key ingredient for insurers looking to implement more AI into their customer service operations. With every technology that is commonplace today, innovators and early adopters help to give others the confidence to follow.
Consumer attitudes to a new technology can often soften once they feel its benefits. For example, when location services were launched on smartphones, they received a muted reception with many consumers turning them off due to suspicions of being tracked. Once they discovered it was key to services such as local weather and news, ride hailing and offers in nearby retail outlets, these suspicions evaporated.
Consumer attitudes to the provision of AI in customer service suggest that there is still some resistance. Almost half (47%) of respondents said they always prefer human interaction, with this figure swelling to 61% in France, 58% in Germany and Canada and 56% in the UK. This figure varied very little across the different age groups, with the only significant change among those aged 55 plus. For them, 57% would always prefer to speak to a person when accessing customer services, compared to 45% of the younger age groups (Fig 28).
Not all countries are so wedded to the human touch though. At the opposite end of the spectrum, only 23% of respondents from Japan, 28% from South Korea and 32% from China say they always prefer human interaction (Fig 28 b).
Fair exchange
Offering a benefit such as a faster response or 24/7 customer service can help to soften consumers' attitude to AI. Of the two options, speed proved to be the most popular, with 36% of respondents saying they would be happy with AI if it meant they received a faster response.
Round-the-clock customer service is regarded as less of a priority, with just 18% saying this influences their acceptance of AI. Some countries regard it more positively, with 32% of South Korean respondents considering it a fair swap.
The ability to contact a life insurance company at any time of day or night is less important to older consumers. As an example, in South Africa, where 20% of respondents would be interested in AI if it brought 24/7 customer service, just 8% of Boomers and the Silent generation hold this view.
Time for a shake-up
The life insurance market is ripe for disruption. With technology dismantling most of the barriers to entry, established insurers are finding themselves forced to share the marketplace with new providers who have little or no experience of the sector.
As well as a wave of InsurTech start-ups targeting specific niches or delivering a different type of proposition, trusted non-insurance brands are also eyeing the insurance space, with a view to trading on the trust they have built up with their customer base.
Whether they can translate this brand loyalty into life insurance sales remains to be seen. The sales culture required, plus the problems associated with adjudicating difficult claims, could prove damaging to the reputation of even the most trusted companies. 
In this context, the experience and expertise associated with their brand can be a valuable commodity to established insurers. Indeed, when asked how important brand reputation is when buying insurance, 44% of respondents rank it as very important, with a further 38% saying it is important. Just 4% showed no concern for brand reputation (Fig 29).
Loyalty bonus
While brand reputation is important, it is not a given that this trust needs to be established within the insurance sector. Companies with a recognised brand and a loyal customer base have a strong platform from which they are able to expand into new ventures.
However, across the board, just 12% of respondents said that they would be comfortable purchasing life insurance from a company with no association with the sector (Fig 30). There is, however, considerable variance between both countries and age groups.
At the top of the scale, 39% of respondents in India said they would be comfortable going outside the sector, while South Africans are the most loyal to the life insurance sector, with just 5% of respondents prepared to buy from an outsider. Similarly, while 13% of the under 55s would have no qualms buying from a company with no track record in the sector, this fell to just 6% amongst the older generations.
Interestingly, when breaking down the responses of those under 55, Millennials showed a higher level of confidence – 15% compared to the 11% expressed by their immediate younger and older respondents. It may be that inexperience with life insurance products (those under 22) and technology (the 39-54 age band) are driving them to seek a company that is well-established in the life insurance sector.
Winning features
Brand may be incredibly valuable when attracting business but greater transparency around products and the sales process is also changing the game. Online comparison services and peer reviews mean that other features of a company's proposition can help it win – or lose – custom. The power of these sites is evidenced by the speed at which a company's reputation can be trashed when a negative social media post goes viral. An earlier section of this report noted the features of the life insurance proposition that are most valued by consumers. These findings are mirrored, to a large extent, when respondents are asked what would motivate them to use an InsurTech company. The most powerful inducement is price savings, which 59% of respondents say would encourage them to purchase from these relatively untried entrants to the market. However, it is not exclusively price that would attract custom. 24/7 customer service and flexible products would also be an attraction, noted by 44% and 39% of respondents, respectively (Fig 31).
There are also significant concerns that serve as a barrier to using InsurTech companies. 56% were nervous about the financial security of the company, with 47% also voicing concerns about purchasing from an unproven brand.
Some national attitudes stood out too. In Australia, Canada and the US, price was regarded as the most important feature, with 71% of respondents saying this would be an influence on their decision. Other notable responses include India, where 24/7 customer service is seen as the most important feature, and China, where flexible products are regarded as the key attraction (Fig 31).
CONCLUSION
Customers want security ...
Educated, tech savvy consumers are increasingly concerned with doing the very best for themselves – and are looking for trusted providers to support and reward their commitment with products and services which create a broader definition of protection.
By and large, these engaged consumers understand and recognise the need to get active, and welcome the role that technology plays in their quest for a healthier self. Amongst this cohort, activity levels are increasing, diets are changing, and health management is improving the quality of life for those living with chronic conditions.
Consumers are keen to know much more about themselves and are receptive to tech developments that advance their understanding. Such developments – like the growing interest in genomics – should be considered for their potential impact on an individual customer's health management and the industry's product design and risk management, but not at the cost of the customer experience.
Where there's a will, there's a wearable
Wearables are closely linked with achieving fitness objectives, with a third of users considering them to be an aid to a healthier lifestyle. But recognising the need for behavioural change is one thing. Sustaining the motivation to make those changes is quite another. 
New technologies, particularly advances in tracking and monitoring devices, provide the means for a mutually beneficial cooperation between life insurers and their customers. The confluence of a responsible, health-conscious consumer, personal tech and real-time data monitoring make proactive health management a reality, enabling individuals to manage and even prevent a range of medical conditions.
By facilitating, promoting and supporting healthier lifestyles, insurers stand to benefit twice – from improved mortality risk and from stronger customer relationships.
… and Insurers in search of a role
For the insurer in search of a role, influence, like trust, is there to be earned by building stronger relationships, partnerships that serve the customer's interest.
5G, IoT, AI – connectivity, capacity, capability and opportunity are burgeoning. The technology that drives it will become ever more complex and largely invisible, indivisible from what we do and how we do it. Baffling to most, its complexity is irrelevant from a consumer perspective. Just make it work.
As ever, information and education count, for both consumers and industry partners. The industry has a responsibility to its customers to ensure that tech developments are applied without undue discrimination. Doubts and fears will persist, but deployed to enhance the consumer experience, AI can be more readily "accepted" unseen and everywhere.
Working with unicorns – collaboration not capitulation
The insurance industry is ripe for disruption – but it doesn't follow that traditional insurers are ripe for destruction.  Creating a frictionless experience and sustainable value is not a lone pursuit. And the fear that established players will be comprehensively rolled over by InsurTech entrants has yet to be realised.
The evidence suggests it's not a binary choice. What we see in practice is partnership and collaboration, insurers and innovators playing to their strengths to develop the best customer experience. Although barriers to entry have been lowered, the bar remains sufficiently high that collaboration is a more effective path to success – for both incumbent and challenger, especially in the Life Insurance sector.
A new language for Life
In short – no corporate body is an island. Such is the complexity of a seamless customer experience – of the insurance ecosystem, of providing sustainable, long-term value – that no one operates in isolation.
Consumer sentiment and contemporary expectations suggest that companies have a stronger than ever role to play in developing society. But the demands are greater too – more is expected, less excepted.
Understanding is key. By learning about, and contributing to, each individual consumer's health development and prioritising the positive factors that could improve their health and aid prevention, insurers can make a real difference to underlying health – changing the industry's image by creating a more personalised, proactive and holistic consumer experience for insurance protection.
This article is part of the latest ReMark's study of consumer behavioural trends in the insurance industry live in October 2019.