World Alzheimer's Day 2021
Supporting research and advancing knowledge
September 21, 2021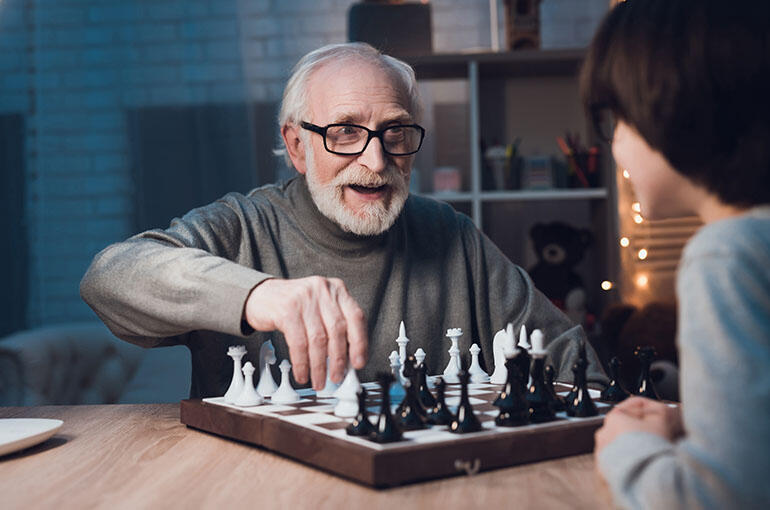 September 21 marks World Alzheimer's Day, dedicated each year since 1994 to raising awareness of this degenerative disease, celebrating the strides that have been made in research and treatment, and looking ahead towards a cure. 
Alzheimer's disease is the most common neurodegenerative disease in the world, affecting around 44 million people. Irreversible and progressive, it is caused by the accumulation of a toxic protein in the brain. This toxin spreads along connected neurons, permanently damaging memory and leading to loss of autonomy, dependence on long-term care, and eventually death.
At SCOR, World Alzheimer's Day is also significant because it marks a longstanding partnership between SCOR and the French Alzheimer's Research Foundation, (Fondation Recherche Alzheimer). This collaboration began in 2008 with SCOR's Life business unit, before being taken up by the SCOR Corporate Foundation for Science in 2013. The partnership has contributed to research into the development of treatments, early diagnosis, and prevention. It has helped to shape how Alzheimer's is understood and approached by: 
Staying at the forefront of research developments: As part of a long-term study of Alzheimer's sufferers, databases containing clinical, biological, and imaging data have been made available to researchers around the world. Numerous articles have been published on biomarkers, early diagnosis, neuroimaging and the various trajectories of the disease.
Rewarding significant findings: Since 2013, the SCOR Young European Researcher Prize has been awarded annually to young researchers who have made significant contributions to the understanding of Alzheimer's disease.
Defining the disease: Professor Bruno Dubois of the Fondation Recherche Alzheimer has developed a new definition of Alzheimer's, with clear criteria for diagnosing the disease.
Understanding risk factors: Through ongoing research efforts, criteria have been established to better identify people who are at high risk of developing the disease.
Leveraging data and technology: Significant progress has been made recently in the field of early diagnosis, with the development of a machine learning algorithm to identify patients at high risk for preclinical Alzheimer's disease using non-invasive and affordable biomarkers.
Earlier this year, Florence Clavaguera, winner of the first SCOR Young European Researcher Prize in 2013,
spoke about the award and how it has helped to further her work.
From a reinsurance perspective, collaborating with medical experts at industry meetings and on medical news updates helps us to better understand the risks associated with long-term care and the progression of Alzheimer's disease, providing us with key insights when developing new Life & Health products linked to long-term care and critical illness .
SCOR and its Foundation are proud to support researchers in their efforts to better understand and treat Alzheimer's disease. We believe the ongoing partnership with the Fondation Recherche Alzheimer is not only mutually beneficial, but also has the potential to produce life-changing results for those suffering from Alzheimer's and other forms of dementia.