To address the emerging global mental health challenge, SCOR endorses ifeel, a scalable digital solution for emotional well-being
October 10, 2023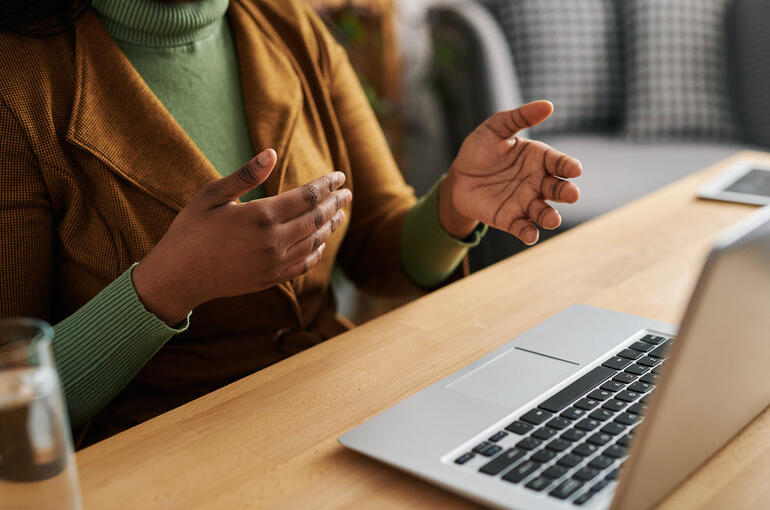 Depending on people's needs and the severity of their condition, ifeel offers a full spectrum of mental health support.
Mental health is a growing concern throughout the world. SCOR recognizes it as one of the emerging risks likely to impact the (re)insurance industry over the next decade.  
To help address this mental health challenge, SCOR has endorsed ifeel, a digital solution that combines a scalable emotional well-being tech engine with a strong human component.
ifeel offers the full spectrum of emotional support for different needs: a customized self-help algorithm, structured therapy through a unique, interactive emotional support chat, and video intervention with licensed therapists.
SCOR has already begun a pilot rollout of ifeel to support the emotional wellbeing of approximately 1,500 SCOR employees. 
On World Mental Health Day 2023, SCOR underscores the importance of mental health. Mental health is one of the emerging risks identified in SCOR's 2022 Emerging Risks Report, and a growing crisis that threatens our industry and society. To help address this challenge, SCOR has been partnering with ifeel, a global leader in tech-enabled mental health management and prevention, since 2022.
As part of its raison d'être, SCOR provides protection to society and promotes healthier behaviors. This starts with our employees. To support their emotional well-being, SCOR has offered a pilot rollout of ifeel to nearly 1,500 of its employees. Bolstered by positive internal feedback, a broader rollout will be extended to most regions of the Group in 2023. This pilot program is also beneficial to our business, as it enables our underwriters to better integrate ifeel within our value proposition. 
"Mental health is a challenge that the (re)insurance industry could help alleviate. With our partner ifeel, I'm pleased we can bring a scalable technology-driven solution, combined with a strong human component, to our engagement value proposition. The real-person aspect of ifeel, which combines a tech engine with licensed therapists, is a distinctive differentiator we strongly believe in," says David Suetterle, SCOR L&H Chief Digital and Innovation Officer.
Depending on people's needs and the severity of their condition, ifeel offers a full spectrum of mental health support – from mood tracking and round-the-clock emotional support chats with licensed therapists to one-on-one virtual psychotherapy. It is available in 25 languages and serves more than one million users worldwide.
With the growing prevalence of mental health issues throughout the world, it is becoming increasingly difficult to manage the mental wellbeing of sufferers at scale, due to inefficient triage and the lack of emotional data. ifeel addresses these shortfalls, providing an effective triaging system that guides people to the most appropriate support mechanism for them, without losing sight of the need for human engagement. 
Amir Kaplan, CEO and Founder of ifeel, comments: "The partnership with SCOR helps us further democratize mental health support, making it affordable for large groups of people. We are continuing to invest our resources into developing a scalable platform powered by explainable artificial intelligence (XAI), best-in-class technology and psychological therapy. With ifeel, we are tackling some of the most pressing ailments in mental health that (re)insurers could face, by helping them to increase their sales through higher engagement, reduce their claims, and minimize lapse." 
About ifeel
Founded in 2017 by Amir Kaplan, Gabriele Murrone, and Martin Villanueva, ifeel aims to democratise access to mental health care. Originally dedicated to the general public, the solution has evolved into a complete operating system for mental health aimed at businesses and health insurers or organisations worldwide. Based in 30 countries, ifeel's teams are planning a large-scale solution, which has just passed the one million user mark. It is built around self-care tools, an interactive emotional support chat and one-to-one therapies, and is supported by a network of more than 600 qualified clinical psychologists. It is available in 6 languages: French, English, Spanish, Portuguese, German and Hebrew. Therapeutic exchanges can take place in 25 languages! ifeel is the holistic leading solution in the care of mental well-being for companies that accompanies Human Resources departments in achieving their objectives and inspiring human growth. Further information is available at ifeelonline.com/en. 
About SCOR
As a leading global reinsurer, SCOR offers its clients a diversified and innovative range of reinsurance and insurance solutions and services to control and manage risk. Applying "The Art & Science of Risk", SCOR uses its industry-recognized expertise and cutting-edge financial solutions to serve its clients and contribute to the welfare and resilience of society. 
The Group generated premiums of EUR 19.7 billion in 2022 and serves clients in more than 160 countries from its 35 offices worldwide. 
For more information, visit: www.scor.com.