SCOR and Garmin extend innovative health & wellness solution across Asia-Pacific region
November 23, 2020
China, Hong Kong, Japan and Singapore are joining the global InsurTech solution
SCOR Global Life, Garmin and ReMark (SCOR's in-house InsurTech solution provider) have announced that, after one year of successful collaboration, they are extending the ground-breaking Biological Age Model BAMTM solution across the wider APAC region.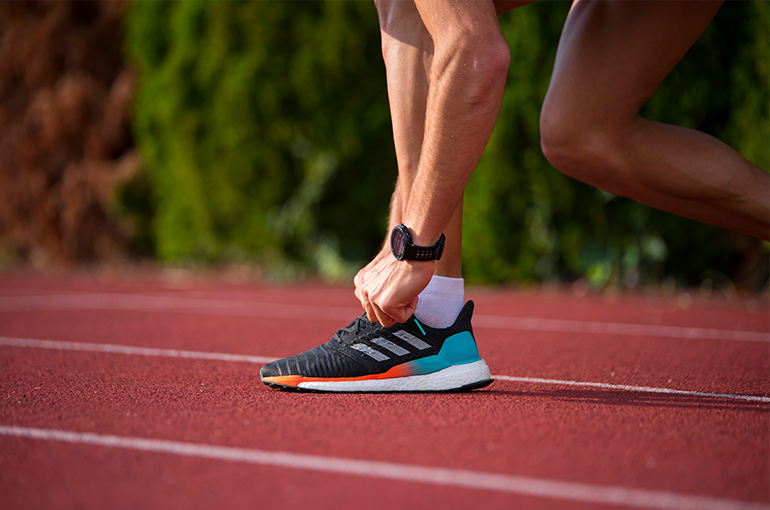 Launched in November 2019, in partnership with leading Taiwanese insurer Nanshan, BAM is an award-winning health and wellness platform for both insurance policyholders and public users. It combines SCOR's risk knowledge with wearable health data insights from Garmin, to give users a comprehensive and engaging experience, empowering them to lead a healthy life. It also enables dynamic underwriting and future wellness product innovation. Nanshan has already provided over USD 400 million of critical illness cover to Taiwanese customers. On average an active user can reduce their biological age by two years.
"As the world is coping with the Covid-19 pandemic, Asia-Pacific is emerging as a model of how to control the spread of the virus. So, this is the perfect market for BAM which is an innovative application for people who want to positively change the way they live and want to improve their health. SCOR Global Life is committed to leveraging data, knowledge and technology to build solutions with our clients across the consumer journey, having a real impact on people's health & wellness," says Brona Magee, SCOR Global Life Deputy CEO.
SCOR Global Life and Garmin, along with ReMark, are expanding their partnership into four Asia-Pacific markets, targeting an estimated market of over 1.5 billion tech-savvy, health conscious consumers. After the recent launch with Manulife-Sinochem Life Insurance in China, organisations such as BOC Life Hong Kong, SNACK by Income (Singapore) and the Fukuyama City Government of Japan will launch the BAM initiative in the next 6 months.
ReMark CEO Na Jia comments: "We are proud to partner with a local government for the first time and expand our reach in APAC with three leading insurance players. SCOR's Biological Age Model BAM™ combined with ReMark's device-agnostic Good Life app will help transform the relationships between organisations and consumers as they find alignment in proactively managing health & wellness. The collaboration with Garmin gives customers access to high quality data insights as well as attractive Garmin deals. We are keen to onboard more organisations across the world in the coming years."
"We are excited that Garmin is part of the journey of this exciting InsurTech innovation. The Biological Age Model BAM™ has proven to be a new health metric that users love to engage with every day. Its potential and ability to add value are much wider than the insurance industry. We look forward to more organisations and consumers engaging with this fun initiative," says Jörn Watzke, Garmin Health Senior Director.
*
* * *
About Garmin International, Inc.
About Garmin International, Inc. Garmin International, Inc. is a subsidiary of Garmin Ltd. (Nasdaq: GRMN). Garmin Ltd. is incorporated in Switzerland, and its principal subsidiaries are located in the United States, Taiwan and the United Kingdom. Garmin, ActiveCaptain, Navionics and Fusion are registered trademarks and STRIKER and Quickdraw are trademarks of Garmin Ltd. or its subsidiaries.
All other brands, product names, company names, trademarks and service marks are the properties of their respective owners. All rights reserved.
About ReMark
ReMark is a leading insurance consultancy firm that delivers insights, marketing campaigns and tech solutions for some of the world's most ambitious banks and insurers. Part of the SCOR group, ReMark helps clients gain, retain and engage policyholders by delivering the best consumer experience possible — from quote to claim. For 36 years, ReMark has conducted over 12,000 campaigns reaching nearly 1 billion people worldwide, underwriting 1 million policies every year.
For more information on the Biological Age model, click here.