SCOR announces the conclusion of an innovative sustainability-linked financing facility
January 27, 2022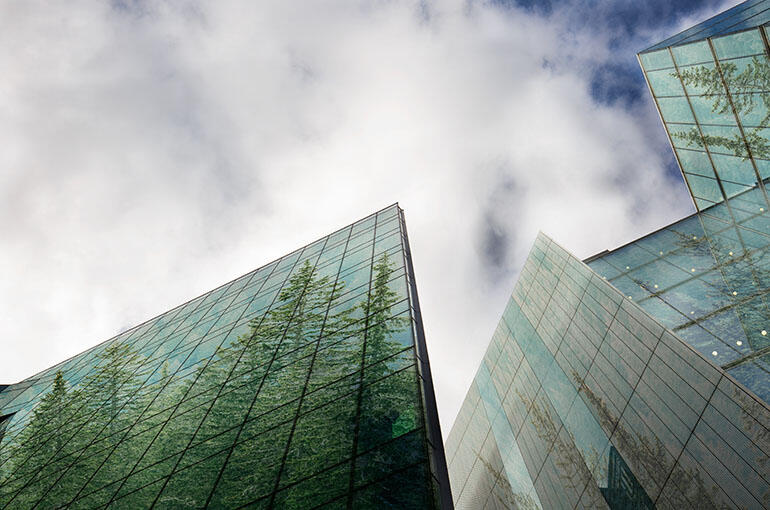 SCOR continues to integrate sustainability into its strategy
Continuing to integrate sustainability into its strategy, SCOR is pleased to announce the conclusion of an innovative five-year sustainability-linked standby letter of credit facility with Crédit Agricole CIB. This facility has been structured to incorporate an indexation to SCOR's two key public ESG commitments:
Diversity: The Group Executive Committee to comprise at least 30% women by 2025, and
Decarbonization: Carbon intensity of the corporate bonds and equities sub-portfolios to be reduced by 27% by 2024, compared to a 2019 baseline. This target is aligned with the 2025 Inaugural Target Setting Protocol released in January 2021 by the UN-convened Net-Zero Asset Owner Alliance, of which SCOR is a member and which defines pathways to limit global warming to a maximum temperature rise of 1.5°C above pre-industrial levels.
SCOR, a member of the Net-Zero Asset Owner Alliance, and a participant in initiatives promoting women's leadership (including Financi'Elles and the Women's Empowerment Principles), follows its commitments closely and will provide sustainability certificates at the end of the relevant periods. If the defined ESG criteria are met, SCOR will benefit from a pricing incentive agreed with Crédit Agricole CIB. Crédit Agricole CIB is acting as sole issuing bank, in line with its Societal Project as well as its membership of the Net-Zero Banking Alliance.
This innovative trade finance transaction for the (re)insurance sector will hopefully pave the way for future sustainability-linked facilities in this area. 

"We are delighted to be leading the way with one of the (re)insurance sector's first Sustainability-linked Stand-by Letter of Credit facilities. This transaction marks a further step in SCOR's ongoing sustainability journey and in our commitment to a better tomorrow. We are proud to demonstrate SCOR's ability to create long-term value through sustainability."
Bertrand Bougon, Head of Group Ratings and Capital, Financial Director at SCOR 
"This innovative facility marks a change in the way we approach our financing, adding value to such transactions and rewarding SCOR 's sustainability efforts. We are proud of the outcome and look forward to developing further partnerships."
Florence Anglade, Group Treasurer at SCOR
"SCOR is a world leader in reinsurance, whose development we have supported for many years. We are proud to have participated in its first "sustainability-linked" financing facility, which allows SCOR to confirm its societal commitment while ensuring its future growth. Crédit Agricole CIB welcomes the arrangement of this major transaction, which sets the tone both in terms of reducing CO2 emissions and in terms of diversity, a trend that we are committed to accelerating within the Insurance sector."
Olivier Aubertin, Senior Banker for Financial Institutions at Crédit Agricole CIB
"We are thrilled to have concluded this innovative Sustainability-linked facility with SCOR, a leader in its field. We hope that this transaction will set a precedent to inspire more Insurers and Financial Institutions to consider adding Sustainability-linked criteria to their Bank facilities showing they care for a better future."
Pascale Arnaud, Global Head of Financial Institutions in International Trade & Transaction Banking at Crédit Agricole CIB