SCOR completes a £5.5 billion longevity transaction with Lloyds Banking Group Pensions Trustees
February 15, 2022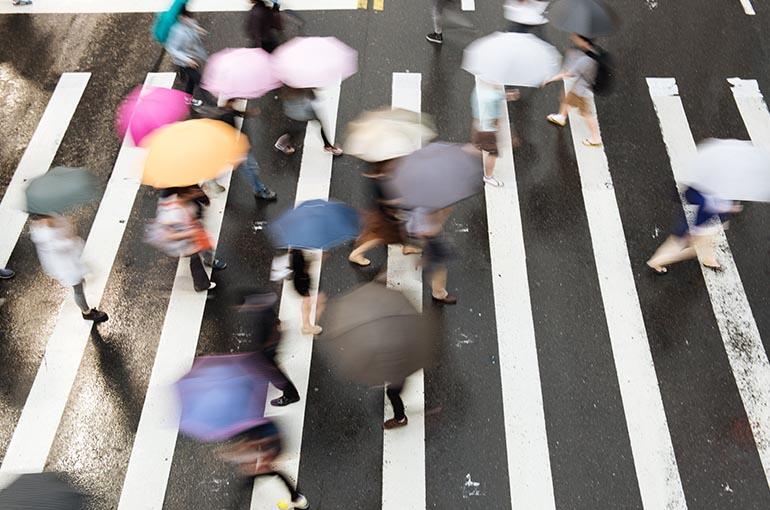 The transaction covers liabilities of over 17,000 members of the Lloyds Bank No. 1 Pension Scheme
With this landmark transaction, SCOR continues to successfully deliver on its longevity growth strategy as it enters its second decade in supporting the market to provide security and protection to pensioners. SCOR sees continued strong demand for longevity protection. This strong growth trajectory further underscores SCOR's broader strategy to expand and diversify its Life & Health franchise. 
SCOR announced today the completion of a £5.5 billion longevity reinsurance transaction covering liabilities of over 17,000 members of the Lloyds Bank No. 1 Pension Scheme. The transaction protects the trustee of the scheme by transferring the risk that members live longer than expected. SCOR was advised by global law firm CMS and WTW was the adviser to the Trustee for the transaction.
The deal is structured as an insurance policy where Scottish Widows Limited, a subsidiary of Lloyds Banking Group, acts as an intermediary insurer while SCOR provides 100% reinsurance coverage. In return for a series of fixed premiums, SCOR agrees to meet claims based on the pensions actually paid to members of the scheme. Both SCOR and Scottish Widows were selected as providers after a full and robust selection process carried out by the Trustee.
Laurent Rousseau, SCOR, Chief Executive Officer, said: "This is our largest longevity transaction to date. It reaffirms SCOR's commitment to supporting pension scheme de-risking in the UK and globally. Recent world events such as the pandemic have underscored the uncertainty associated with life expectancy and the strategic necessity to provide adequate reinsurance solutions. We are pleased to provide protection and certainty to the Lloyds Bank pension members and broaden our Life & Health franchise."
Matt Collins, SCOR, Head of Longevity Business Development, commented: "It was a great pleasure working with the Trustee and its advisors at WTW on such a milestone transaction for SCOR. The investment put in by the Trustee and WTW on previous transactions significantly helped make this a smooth and efficient process. I would like to thank all the parties who worked together with us for the successful completion of this significant transaction."
Matt Wiberg, WTW, Advisor to the Trustee, observed: "It's been a great pleasure to work with the Trustee again and I am delighted to have advised on their second material longevity transaction. The Trustee has now hedged over £15 billion of the Schemes' longevity risk providing greater certainty in relation to their long-term journeys. The infrastructure established by the first transaction in 2020 was crucial in running an efficient process that enabled the Trustee to benefit from a market opportunity to further reduce longevity risk in a cost-effective manner."
About Lloyds Banking Group Pensions Trustees
Lloyds Banking Group Pensions Trustee Limited act as trustee to five workplace pension schemes sponsored by Lloyds Banking Group. Together, these Defined Benefit and Defined Contribution pension schemes have a combined membership of about 345,000 and the trustee manages assets of circa £56 billion on behalf of members. The trustee is responsible for making sure the schemes are run properly and members' benefits are secure. We are committed to acting in the best interest of our members. 
For more information, visit www.lloydsbankinggrouppensions.com 
About Scottish Widows
Scottish Widows was founded over 200 years ago and is one of the most recognised brands in the life, pensions and investment industry in the UK with over 10 million customers. It has been active in the pension scheme de-risking market since 2015 and as at 30 June 2021 had written 33 bulk annuity transactions covering £7.3bn of pension scheme liability. In January 2020, it also used its expertise to facilitate a £10bn longevity swap for the Lloyds Banking Group Pension Trustees.