SCOR's CUO of Aviation Andrea Sommerlad announces her retirement. Adrian Poxon to take over as Chief Underwriting Officer
July 25, 2022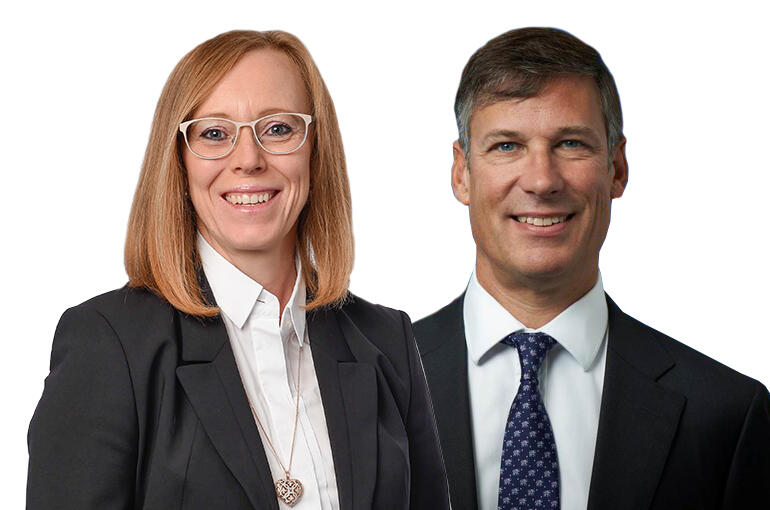 After 25 years of service Andrea Sommerlad has announced her retirement. Andrea is a truly core member of SCOR Global Lines and Zurich teams and while we are sad to be losing her insights, expertise, and personal touch, we wish her all the best in her well-deserved retirement. 

SCOR's P&C CEO Jean-Paul Conoscente comments: "Andrea has played a key role in leading the Aviation team to develop a high-performance portfolio that has doubtlessly helped contribute to the company's overall performance. During this time Andrea has led the team through events such as 9/11, Boeing 737 Max incidents, Covid and most recently the Russia/Ukraine/Belarus crisis. It is with much pride that I thank her for her leadership, and I am confident that her team will continue her work from here on." 

SCOR provides reinsurance and insurance solutions, from traditional insurance covers to bouquet multi-line structures, in all sectors of the aviation market: airlines, general aviation and others. With global reach and a deep understanding of local issues, the team takes a consistent, long-term approach to underwriting in order to manage business cycles and bring a sustainable approach to both attritional/frequency risks and severity/cat risks.

As of Sep 1st, the Aviation team will be led by Adrian Poxon as CUO, who will be taking on this role in addition to his existing duties. In the months leading up to Andrea's retirement, there will be an orderly handover of the accounts to Adrian. 

We wish to thank Andrea for her contribution and at the same time congratulate Adrian on his new responsibilities.
About Adrian Poxon
Adrian spent the first half of his career in the London market, starting out in Aviation insurance before changing direction to marine when he moved from the company market into Lloyd's. In 1991 he joined Leslie and Godwin as a marine broker and producer of hull and liability business predominantly out of the North American market. In 1998 he returned to underwriting when he joined Gerling Global Re in London as the Deputy marine and energy underwriter. In 2003 he left the London market to join PartnerRe in Zurich rising to Head of their Global marine and energy team. In 2014 he joined Endurance Specialty Insurance Limited as Global head of marine and energy, being promoted to head of Global Specialty lines the following year. He joined SCOR in January 2022 as Chief Underwriting Officer of the Global Specialty lines for Marine & Energy, Engineering, Aviation and Space, with Sylvain Gauden - CUO for Marine & Energy, Andreas Arnold - CUO for Engineering, and Andrea Sommerlad - CUO for Aviation reporting to him.