Upcoming appointments at SCOR P&C following the retirement in January 2023 of Michel Blanc, CEO of Reinsurance
June 14, 2022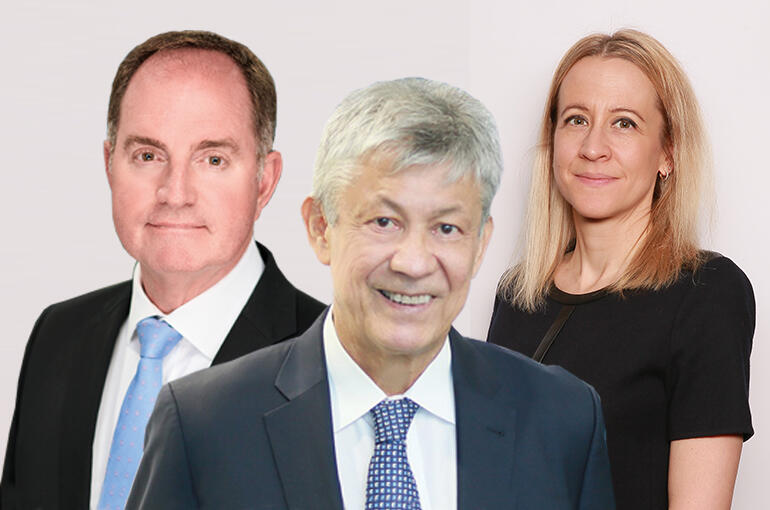 After 31 years with SCOR, Michel Blanc will retire in January 2023. He will be succeeded as CEO of Reinsurance by Stuart McMurdo. Michel and Stuart will work very closely with immediate effect to ensure a smooth transition and relationship continuity with our business partners. 
Stuart joined SCOR in 2018 as CEO of SCOR UK and the SCOR Syndicate, and became Regional CEO for EMEA in 2020. Stuart's leadership was essential to improve the financial performance of the SCOR Syndicate and to bring together the P&C platform in EMEA. 
A recruitment process has been launched to replace Stuart as CEO of the SCOR Syndicate and SCOR UK, and Stuart will remain CEO of these two entities until the end of this recruitment process and regulatory approval. Catherine Fassi will replace Stuart McMurdo as Regional CEO of EMEA and Canada for P&C, effective July 1st, 2022. These changes are a confirmation of SCOR's deep talent bench and follow recently announced leadership changes in the US.  

Jean-Paul Conoscente, CEO for P&C at SCOR, comments: "I'd like to express my warmest thanks to Michel for all that he has brought to SCOR since 1991, both worldwide and in the Asia-Pacific region. It has been a great pleasure working with Michel throughout those years and I wish him a very well-deserved, happy retirement".

*
*        *
Biographies:    
Stuart McMurdo has been with SCOR since April 2018 and occupies the role of CEO SCOR P&C for EMEA across both Reinsurance and Specialty Insurance. This includes responsibility for SCOR's Lloyd's business, the SCOR Syndicate. Prior to joining, Stuart was the Head of Reinsurance for Santam Limited, South Africa's largest short-term insurer. His responsibilities included both the buying of reinsurance for the Group and the establishment of Santam Re, a business writing inwards reinsurance from selected territories around the world. Before joining Santam, Stuart was General Manager of one of South Africa's leading retail brokerages, after spending 11 years with the Hannover Reinsurance Group in various management roles, both in South Africa and Germany. He obtained a Bachelor of Accounting Science and Honours from UNISA and is a Certified Financial Accountant. Stuart has over 25 years' industry experience.    
Catherine Fassi is a graduate of the CentraleSupelec Engineering School. She is also a Certified Actuary and CERA-ERM expert, and holds an executive MBA from INSEAD. Catherine started her career as a statutory auditor at Mazars in Paris, where she took part in consultancy and actuarial assignments for the insurance industry. She joined SCOR in 2013 as P&C Chief Accounting Officer and subsequently held various roles within the P&C Finance team. In 2019 she was promoted to SCOR P&C Deputy CFO, and then in 2020 to SCOR P&C CFO.