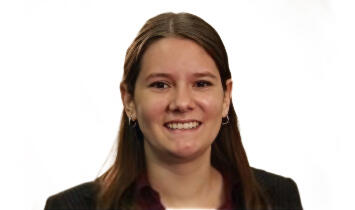 Becca Reppert
FSA, CERA, MAAA
Actuary - Experience Analysis
Becca joined the company in 2014 as an experience analysis actuary. Her duties include assumption setting and performing research, with current focus on mortality results by cause of death and COVID-19. 
She was a member of the SCOR research team that worked on the U.S. Post-Level Term Lapse and Mortality Experience Study for the SOA which was published in 2021.
As a Fellow of the Society of Actuaries, Becca has presented at industry events. She is also a Chartered Enterprise Risk Analysist and a Member of the American Academy of Actuaries. She earned a bachelor of science degree in chemical engineering from University of Missouri-Columbia.