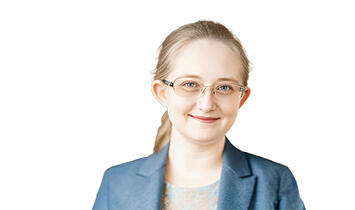 Caitlyn Parsons
Behavioral Science Analyst
As an analyst with SCOR's Behavioral Science team, Caitlyn uses research about human decision-making to help redesign products and processes to improve the insurance journey for everyone involved.
Caitlyn joined SCOR in 2022 as a summer intern. She continued her work as an analyst after graduating with first-class honors with her master of science in behavioral economics from University College Dublin. 
She is a member of the International Behavioral Public Policy Association. Her work on applications of behavioral science to insurance has been published on SCOR.com and in Middle East Insurance Review.