Bridging the protection gap for African smallholder farmers
SCOR partners with ARC to develop innovative insurance solutions that mitigate the impacts of climate change
November 17, 2021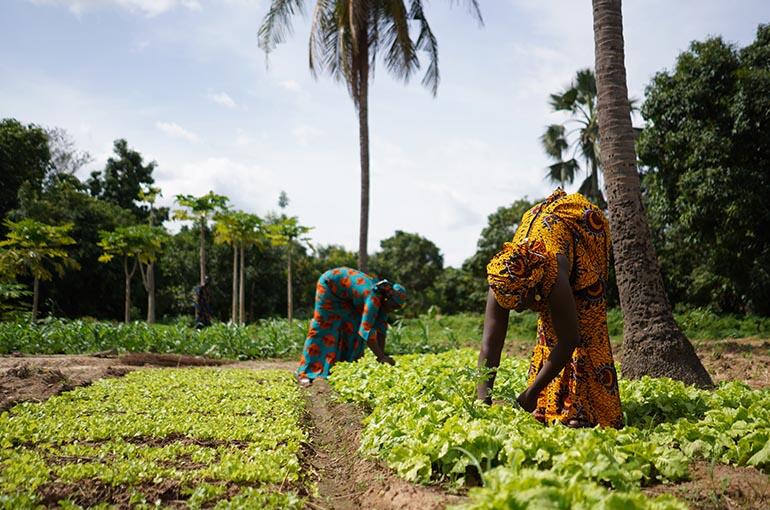 Agriculture is by far the single most important economic activity in Africa. It provides employment for around two-thirds of the continent's working population and, depending on the country, contributes up to 60% of GDP and makes up around 30% of the value of exports. But many challenges are inhibiting the implementation and development of resilient agriculture insurance programs. 
In most African countries, agriculture has been largely confined to subsistence farming by smallholder farmers and pastoralists: 80% of all farms in Africa cover areas of less than two hectares. With only 6% of the continent's arable land under irrigation, the majority of these smallholder farms are weather-dependent and increasingly sensitive to non-preventable risks such as droughts, floods and cyclones, resulting in lower yields and the loss of productive assets and incomes. 
Climate change means that weather events like these are becoming more frequent, and more intense. Desertification is increasing, and infestations of pests such as locusts are becoming more widespread. All this, combined with the limited ability of many governments to support farmers with ex-post relief, is pushing farmers deeper into poverty. 
Developing innovative insurance solutions 
SCOR has partnered with African Risk Capacity (ARC) to develop efficient parametric insurance schemes that directly benefit smallholder farmers, using state-of-the-art technology. 

"This partnership is a very good illustration of how insurance works as a climate change mitigation mechanism."
Lesley Ndlovu, CEO of African Risk Capacity
ARC is a specialized agency of the African Union established in 2014 to help African governments improve their capacities to better plan, prepare and respond to extreme weather events and natural disasters. Through collaboration and innovative financing, ARC enables countries to strengthen their disaster risk management systems and access rapid and predictable financing when disaster strikes, to protect the food security and livelihoods of their vulnerable populations.
By combining their knowledge and experience, SCOR and ARC are helping to protect smallholders in Africa against the impact of droughts, tropical cyclones and floods.
CONTACT
OUR EXPERTS
Job title
Chief Underwriting Officer Agriculture, P&C
Job title
Market Manager India & Africa, P&C