The Care Gap and the Protection Gap
What World Cancer Day teaches us about the insurance industry's role in closing these gaps
February 4, 2022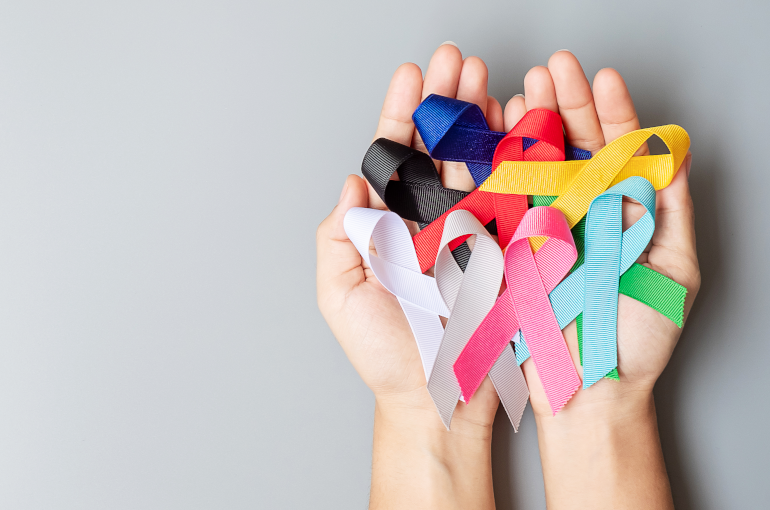 "You have cancer."
Every 1.5 seconds someone around the world hears these words, and life as they know it grinds to a standstill. If they're lucky, the cancer was detected at an early stage, and they have easy access to the care they need to get treated. However, for many people around the world, this isn't the case. Poverty and socioeconomic status, gender norms, discrimination and other barriers contribute to inequity in accessing cancer screenings, preventative care and treatment. Raising awareness of and creating solutions to close this care gap is the focus of this year's World Cancer Day, spearheaded by the Union for International Cancer Control (UICC).
"These social determinants of health aren't unique to cancer or to UICC, but equity is a question that is always present in our work," said Eric Grant, the Communications and Media Manager at UICC. "Closing this care gap is a question of the fundamental human right to health, and there are effective barriers of which people may or may not be aware."
While the UICC is working to close the care gap, SCOR has been focusing on solutions to address the protection gap that leaves millions under- or uninsured. 
How do these two goals overlap? Could closing the protection gap be the key to closing the care gap? And what is SCOR already doing to reach a solution?
Understanding the care gap in cancer treatment
"Cancer concerns the vast majority of people around the world. Either they are personally suffering from the disease, or they have relatives who are," said Prof. Eric Raymond, M.D., a practicing Paris-based oncologist and medical consultant at SCOR. "It's a very complex disease, so it's very hard for people to really understand what it is."
Grant agrees. "Cancer is something that strikes fear in people," he said. "But World Cancer Day is about celebrating. It may seem strange to celebrate such a disease, but what we're celebrating is people's resilience. We're celebrating the progress that's being made in preventing it and treating it."
But this is where the question of the care gap becomes important: Cancer survival rates are significantly higher in high-income countries. Even within communities in the same country, prognosis can differ drastically based on an individual's knowledge of risk factors and access to preventative care, screenings and treatment options. 
Barriers to care include everything from living in a rural area with limited access to healthcare facilities to the cultural and social pretexts that keep men from seeking care for fear of being perceived as weak, and from discrimination against or poor health awareness among certain minorities to a lack of financial means to pay for treatment. These barriers mean that not everyone will receive the same cancer care, and not everyone has the same chance for recovery.
The care gap and the protection gap – one and the same? 
While addressing the care gap focuses on ensuring equity of access to healthcare, closing the protection gap means providing insurance coverage to more people at fairer prices and working to ensure that the amount of coverage matches the actual costs of medical treatment. So, while these are two distinct issues, the insurance industry has the potential to play a huge role in helping to close the care gap. 
"Anything that's to do with assumptions, prejudices based on age, ethnicity, gender or sexual orientation wouldn't be addressed by insurance, but who knows what the indirect ripple effect would be if people had better coverage, better access to care and diagnostics. Insurance wouldn't close the care gap on its own, but closing the protection gap would go a long way – and probably beyond just the financial aspect," Grant said.
A better insured society is a more resilient society, allowing people to receive the preventative care, screenings and early intervention that can drastically improve their prognosis and help them return to normal life as quickly as possible.
So, how can the insurance industry help?
Extending coverage to more people
Understanding existing risks and how these risks are evolving is key to being able to offer the fairest prices for coverage, especially when considering a disease as complex as cancer.
"As treatments are getting better and the healthcare is getting better, we can adjust the ratings to give better offers," Prof. Raymond said, adding that we need to look far deeper than umbrella categories such as "breast cancer," which encompasses more than 30 types, locations and severities of cancer, each with varying risk of relapse. "Insurance can't be a one-size-fits-all solution. We really have to individualize it based on different cancers."  
To accomplish this, SCOR is developing risk calculators, such as our Vitae Breast Cancer calculator, that consider an individual's particular risk factors and health history to ensure the most accurate estimate of risk and allow better offers for more cancer survivors. 
"Sometimes we can offer standard rates to people who were previously considered to have a large risk of relapse based on factors that we no longer consider relevant," Prof. Raymond said. "So, overall, we're trying to make an offer for everyone."
Health and wellness programs
More and more, the life and health insurance industry is turning its attention toward disease prevention and improving quality of life. While cancer has a reputation for striking indiscriminately, a healthy lifestyle can help to reduce many of the modifiable risk factors associated with developing cancer and other chronic conditions(1).  With this in mind, SCOR partners with most of our clients to create tailor-made health and wellness solutions that will best meet the needs of their customers. 
In South Korea, SCOR is transforming life insurance from a low-touch point purchase to an ongoing and engaging experience. By creating an online platform that connects insurers, healthcare providers, and other service providers directly with the end-customer, we are able to facilitate services such as mental health checks, diet and lifestyle suggestions, regular checkups and health coaching, and preventative care that help the insured to live a healthier life. Meanwhile, our Biological Age Model (BAM) algorithm now powers app-based health and wellness programs for policyholders from France (with the HUMANOO app) to Southeast Asia (where the Good Life app has been released in several countries) and our partnership with Health IQ in the U.S. seeks out underserved segments of the population and rewards their existing healthy habits with lower premiums and a simplified underwriting process.
Insurance and health education 
SCOR also believes that insurers have a huge opportunity to help educate customers about insurance – which 71.2% of people are interested in according to a recent ReMark Group study – as well as their own health and health risks. 
"Providing insurers with the knowledge to understand the risks associated with cancer is one of the best ways reinsurers can help spread knowledge to the insured," said Prof. Raymond. "Medical understanding advances quickly, so it's our responsibility as reinsurers to keep our clients informed."
Sharing knowledge is one of SCOR's values and we do so though our SCOR Campus training sessions, client webinars, and regularly attending industry events.
As SCOR continues to work toward closing the protection gap with these initiatives, we know that it is also an important step in closing the care gap and building a more resilient society. 
(1) https://www.ncbi.nlm.nih.gov/pmc/articles/PMC2410150/