Delivering speed and a better risk experience for life insurers
SCOR's Optical Character Recognition (OCR) modules help life insurers maximize the untapped data at their fingertips 
June 8, 2021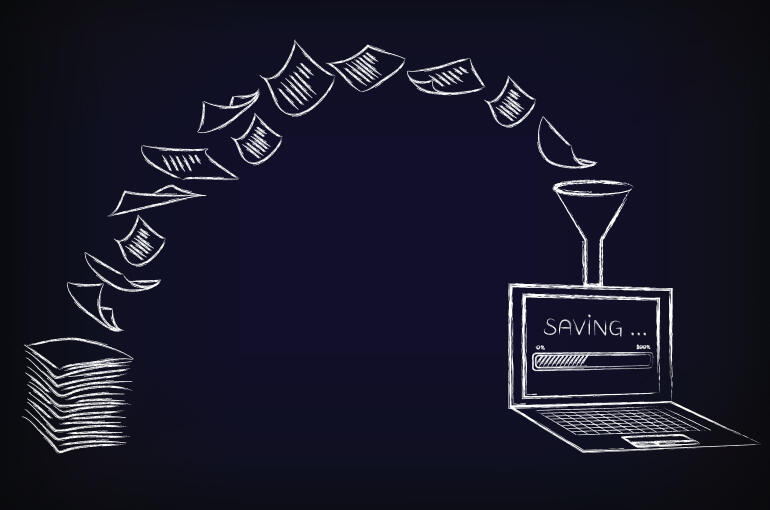 Despite the digitalization of medical and other customer documents, life insurers are often under-exploiting the vast data that is available to them through paper, scanned, or imaged records. Further, it is not uncommon for underwriters to dedicate excessive time manually inputting underwriting data after reading scanned or paper forms and reports contained in submissions.  
Considering the complexity, time, and cost of sifting through all this material by hand, a digital alternative provides significant benefits. With Optical Character Recognition technology (OCR), the sorting and analysis of data can now be automated, yielding a better understanding of individual cases, greater accuracy in pricing or claims management, and increased speed through the process. This extends to gathering essential information from medical questionnaires and reports covering health conditions or pathologies through to vital data from policies, claims notifications, and so forth. With OCR data management, an underwriter or claims handler can greatly reduce the time they have to dedicate to low-value tasks. 
OCR is the automated conversion of images of typed, handwritten, or printed text into machine-encoded text, whether from a scanned document/fax or an image. Alone, this technology enables the extraction and use of data in an accurate and rapid manner. Taking it a step further, using SCOR's capabilities with Natural Language Processing, SCOR is bringing a new level of data analytics to the insurance industry.
SCOR's Data Analytics team is focused on providing technologies that will support a life insurer's ability to maximize the value of the information they have at their fingertips. By investing in OCR technology, and testing it with customers, SCOR's research aims to change the landscape for life insurers by helping them extract, better structure, and utilize vital data to both provide enhanced service for their customers and reduce time and cost.  
SCOR's OCR data extraction modules are based on existing open-source technologies so clients are not 'vendor-locked' and SCOR's team can deploy on any platform when partnering with a client's IT team. Further, since the preservation of client privacy is essential, the first step when employing SCORs OCR data extraction technology is the anonymization of personal information with SCOR's anonymizer module.
What makes the difference for life insurers who partner with SCOR for data analytics projects versus other providers of analytics technology? As reinsurer, SCOR combines expert knowledge of risk and actuarial insight with a deep understanding of the broader pain-points faced by life insurers who seek to become more cost effective, accurate in their analysis, and provide greater options to their customers. 
The Data Analytics team at SCOR is committed to bringing new technologies to improve several insurance processes, including underwriting, claims, renewals, etc., thereby driving efficiencies through greater knowledge.
 
SCOR's proprietary, OCR-based, solution - automates information extraction, with practical applications throughout the insurance journey - from Underwriting to Claims management. 
The following show how SCOR is implementing its OCR-based solution in customer cases along the insurance value chain and across all regions where SCOR operates (Americas, EMEA and APAC):
In Underwriting and Claims, OCR can be utilized in the screening of documents (e.g medical, financial evidence, etc), resulting in a faster and more accurate process. This automation also facilitates the feeding of underwriting and claims systems, as well as the splitting of documents when joint cases are submitted. 
By enhancing the value of OCR through the use of complementary NLP technologies, impairments are automatically detected and mapped to generic codes like ICD10/ICD11 or Snomed to help build new generations of underwriting algorithms
The functionalities mentioned above, depending on their development maturity, can be made available to SCOR's clients through the integration of SCOR OCR-based solution to the Velogica portal for underwriting as well as for claims handling.
Learn more about
text mining and Natural Language Processing at SCOR