French Business Climate Pledge: SCOR reaffirms its commitment to the environment
December 11, 2017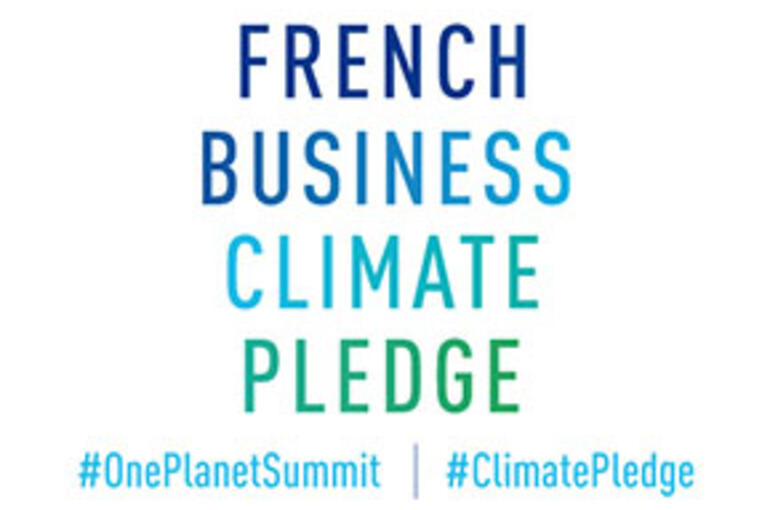 SCOR is a signatory of the French Business Climate Pledge, through which 89 French companies commit to taking concrete action to drastically reduce greenhouse gas emissions.
As a reinsurer, SCOR believes that Climate Change constitutes a major long-term threat, increasing the frequency of extreme weather events, the severity of natural catastrophes and, as a result, the magnitude of losses. SCOR's core mission includes protecting people and property from disasters and encouraging environmental sustainability.
SCOR upholds Sustainable Development as one of its five core values. Being a signatory of the UN Global Compact and of the
UNEP-FI
PSI from the outset, SCOR acknowledges the high relevance to its business of the Sustainable Development Goals (SDGs) set in 2015 by the UN Agenda 2030. SCOR also supports international climate-related initiatives such as the 2017 Decarbonize Europe Manifesto and the Letter of global investors to the G20 nations.
A signatory of the first French Business Climate Pledge in 2015, this SCOR year reaffirms its commitment through the following four focus areas:
1-Addressing the business risks and opportunities presented by Climate Change.
- Understanding potential climate-related risks, through scientific expertise and partnerships. SCOR constantly develops its own tools for natural catastrophe modelling, and further investigates these topics through its Corporate Foundation for Science. In addition, the Group continues its collaboration with top academic institutions and research organizations.
- Addressing climate adaptation and mitigation through the Group's core activities. While SCOR constantly develops innovative (re)insurance tools to help its clients cope with the implications of extreme weather events (e.g. Cat Bonds, Index-based insurance), the Group also actively supports the transition to a low-carbon economy, through increasing insurance coverage of renewable energy technologies (e.g. wind, solar energies) and extensive investments in renewable energies and low-carbon buildings. 
2-Limiting the environmental footprint of the Group's operations.
- Committing to carbon reduction. In November 2015, SCOR committed to reducing the carbon intensity of the Group's offices by 15% per employee by 2020. While this goal was already overachieved as of end of 2016, SCOR's efforts will be maintained and expanded, notably through increased environmental certification of its offices and further raising of employee environmental awareness. At the beginning of 2017, over 50% of SCOR's employees were already working in "green" buildings. 
- Moving towards carbon neutrality. In 2017, SCOR has decided to launch a program aiming at balancing its air travel carbon emissions (the most difficult to reduce due to the Group's worldwide activity). This program involves support for forestry projects, in the short term through carbon credits' purchase.
3-Managing the environmental impacts arising from our role as a reinsurer & investor.
- Disengaging from sustainability risks. In 2017, SCOR has taken two decisions in this respect. The Group first decided to fully divest from the tobacco industry. Then SCOR has decided not only to divest from companies deriving more than 30% of their turnover from thermal coal, but also to stop insuring new thermal coal mines while submitting all other thermal coal projects to an internal scrutiny process.
- Assessing the Group investment portfolio's carbon footprint.
4-SCOR's climate governance 
- In 2017, SCOR has set up a dedicated Corporate Social Responsibility Committee on the Board of Directors in charge of ensuring that corporate strategies are consistent with the long-term sustainability of the company, and that the impact of climate risks on the Group's business as well as the direct and indirect impacts of its activities on the environment are duly embedded in the Group's strategy.