IFRS 17 - The new value of (re)insurance
The latest SCOR P&C Technical Newsletter examines some of the main issues linked to the new IFRS 17 accounting standard for the re/insurance industry.
March 18, 2021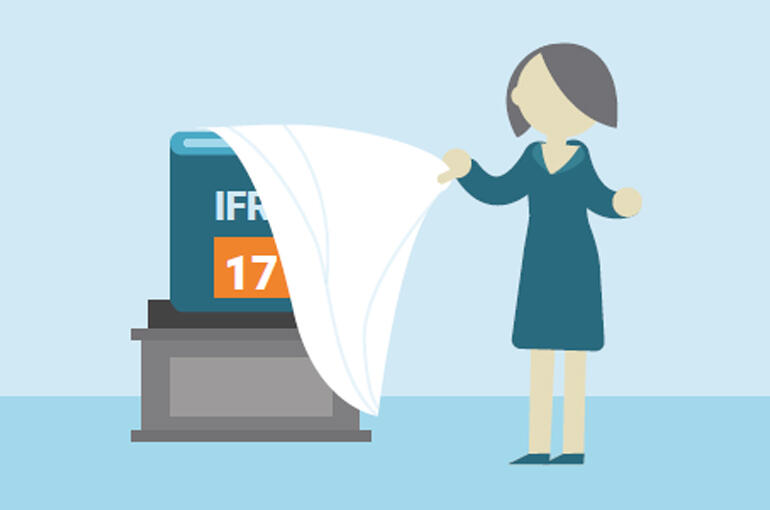 IFRS 17 is the international financial reporting standard that will replace IFRS 4 on accounting for insurance contracts in 2023. Maybe the most fundamental change introduced by IFRS 17 is the way insurance liabilities will be assessed on a balance sheet, moving closer to their "fair value" while also considering the company's own views on the risk involved.
Because the outcome of an insurance contract is uncertain, its fair value is not the present value of future cash flows ("best estimate") – there is also an adjustment for risk.
Game theory has been researching the value of contracts with uncertain outcomes for decades. The concept of a "utility function" makes it possible to assess an adjustment for risk by modeling the behavior of investors and measuring a 'cost' for the uncertainty involved that reflects their intrinsic risk aversion. Modern computational capabilities can derive operational applications for trading and accounting from this research.
The main impact of IFRS 17 – aside from the tremendous IT developments and process reviews requested from insurance companies – is that it provides a new definition of an insurance contract's profitability, considering the adjustment for risk. Rather than looking purely at the combined ratio, IFRS 17 will change the way we measure the performance of insurance contracts, notably including elements relating to the economic environment and the risk framework defined by the company.
This restricts the scope of profitable contracts. And contracts that don't meet the targets will be deemed "onerous". The new standard will require issuers of onerous contracts to report large loss components on their profit and loss statement (P&L).
This Technical Newsletter examines some of the main issues linked to the new IFRS 17 accounting standard, including the importance of risk adjustment, which influences the perceived profitability of insurance contracts. It also highlights the value of reinsurance, not just to mitigate the consequences of a stress on cash flows and P&L, but also to reduce the cost of uncertainty for the reinsured.
 
CONTACT
OUR EXPERTS
Job title
Chief Technical Officer, P&C Alternative Solutions