Launch of a new satellite-based pasture insurance tool in Brazil
SCOR, IRB, ESSOR, and AgroBrasil combine their expertise with Airbus to enable Brazilian farmers to benefit from a satellite-based pasture insurance tool
March 22, 2021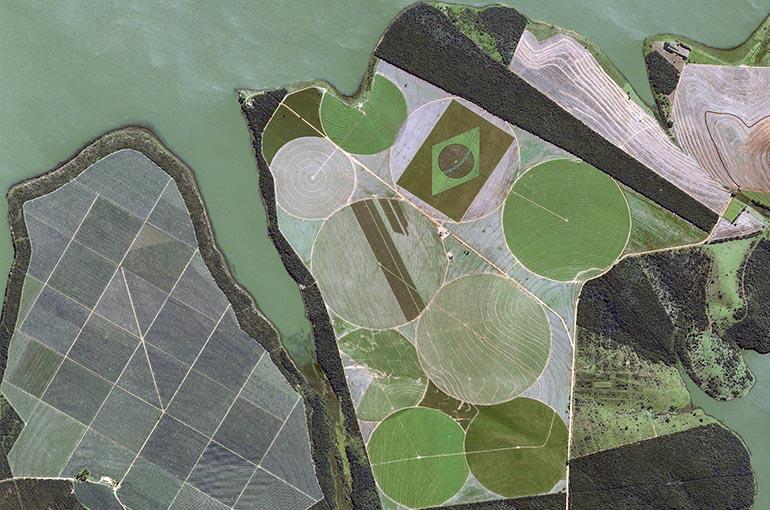 SCOR, IRB, ESSOR and AgroBrasil partner with Airbus Defense and Space to bring "Pastagem Protegida – Índice" (Secured Pasture – Index), a new satellite-based pasture insurance tool, to all Brazilian livestock farmers, providing them with protection against production losses caused by climate events.
In 2020, Brazil was struck by major droughts affecting large areas of agricultural land, including pasture used to feed livestock. The consequences were severe for the Brazilian agricultural industry and highlighted the fact that livestock farmers in the country have traditionally had no insurance solutions covering production losses due to damaged pasture. 
Pastagem Protegida – Índice was created through the combined expertise of SCOR, IRB, ESSOR and AgroBrasil, and is based on the Airbus Grassland Production Index (GPI). The tool combines cutting-edge remote-sensing technology with weather data to regularly monitor production areas, thereby providing a reliable and objective estimate of production losses caused by climate events such as drought. Based on this information, AgroBrasil can offer appropriate compensation to farmers with production losses, who can then buy forage to ensure that their livestock are fed. The coverage also enables farmers to increase their production per hectare while using no additional land for grazing. Easily accessible via an online platform provided by leading tech company AGRITASK, Pastagem Protegida – Índice is suitable for all types of farms, ranging from the largest operations to the smallest family enterprises. 
This tool comes at a time when agricultural production is undergoing a complex transformation designed to protect global ecosystems and become more sustainable throughout the world. These changes encourage farmers to downsize their production areas, which also means that their farms are more vulnerable to climate events. Solutions like Pastagem Protegida - Índice are designed to help to mitigate this vulnerability and are likely to become vital tools for farmers for both economic and environmental purposes.

Laurent Rousseau, deputy CEO of SCOR Global P&C, adds: "Leveraging global insurance expertise to provide concrete solutions for small or larger farms is a core part of our mission as reinsurers. This kind of product can be a game changer and will support farmers as they move towards more sustainable agricultural practices."
François Lombard, Head of Intelligence Business at Airbus Defence and Space, comments: "We are innovating since over 20 years to propose solutions for sustainable agriculture, using our satellite-based analytics. Our Grassland Production Index, relying on a broad historical benchmark, allows anticipating shortfalls that could severely impact the farmers."
Laura Neves, CEO of AgroBrasil, comments : "AgroBrasil is part of this partnership between world insurance giants, with technological support from Airbus, which offers a robust insurance solution tailored to Brazilian livestock. AgroBrasil has had a strong partnership with Brazilian farmers and brokers for the past 23 years, making Agro Insurance innovations part of the company's DNA. Now, we're ready to support Brazilian pastoralists too."
Fabio Pinho, CEO of ESSOR and SCOR Specialty Insurance CEO in Latin America also highlights: "We committed all efforts as a Group to bring to the country a product whose service, technology and value chain will be fundamental for our customers, which results in a noticeable added value by them."
Isabel Blazquez Solano, CUO of IRB Brasil RE, comments: "The digital transformation in the agribusiness sector is a reality, but the insurance industry as whole has not been able to effectively transfer the potential gains to the Brazilian cattle rancher.  With this new product, IRB Brasil RE in an innovative partnership with SCOR, ESSOR and AgroBrasil, have combined cutting-edge technology and deep market expertise to bring an intelligent solution which addresses a local need.  It is the kind of value that all our partners are looking for and we hope to provide."