Let's Get It Straight: We Can Bend the Diabetes Mortality Arc
The solution to stop the epidemic of diabetes won't be simple or fast, and it will require a coalition approach.
February 2, 2022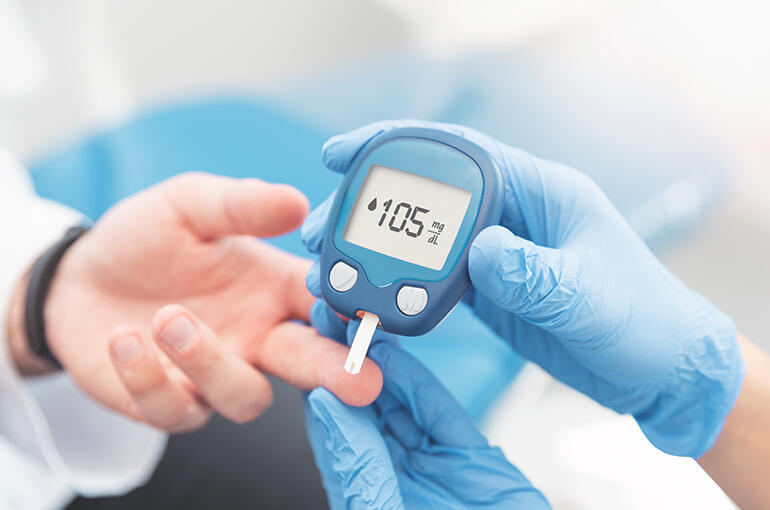 Reuters recently reported that more than 100,000 Americans died from diabetes in 2021, the second consecutive year for that grim milestone. Calling for federal mobilization similar to the fight against HIV/AIDS in the latter decades of the 20th Century, an expert panel has urged Congress to overhaul diabetes care and prevention. Recommendations include moving beyond medical interventions alone to stem the diabetes epidemic.
But the solution won't be simple or fast, and it will require a coalition approach.
Just read the headlines of news stories about diabetes, and you begin to understand the complexity of the disease. Blood sugar control has been linked to many factors including genetics, high blood pressure, the hormone melatonin and more. It's about what you eat, when you eat, how much you eat as well as the timing, frequency and intensity of exercise, amount of sleep and so much more.
People with diabetes often struggle to manage their disease given the numerous complicating factors, lifestyle choices and even challenges within the healthcare system such as lack of early diagnosis and effective intervention. Failure to manage the disease leads to an increased risk of premature death, which should sound the alarm for life insurance companies.
Figure 1 - The complexity of managing multiple risk factors and comorbidities associated with diabetes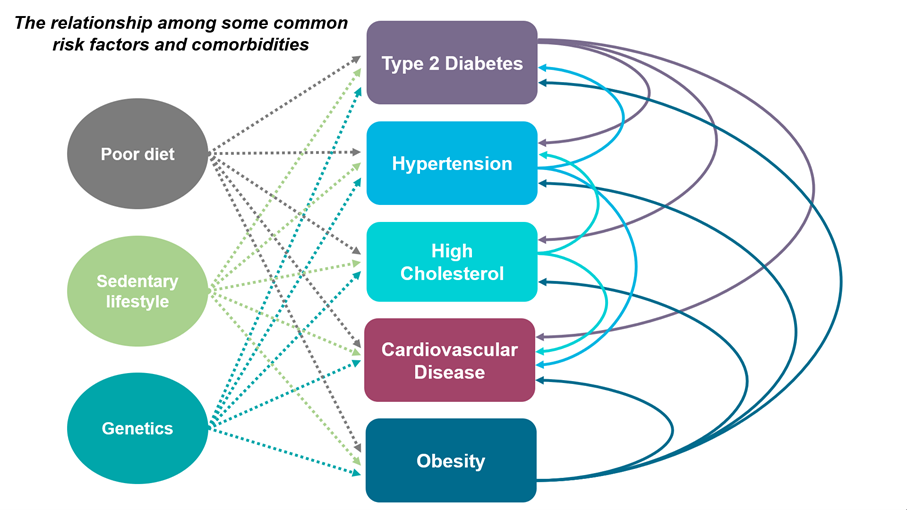 We know current approaches are not working because the epidemic of diabetes continues to spread like the waistbands of patients fighting obesity, hyperlipidemia and other conditions related to diabetes. According to the Reuters article, diabetes-related deaths surged 17% in 2020 and 15% in 2021. Prevalence estimates by the Centers for Disease Control and Prevention (CDC) for total diabetes in the U.S. population were 10.3% in 2001–2004, 13.2% in 2017–2020 and are expected to increase 50% by 2030.
As the insured population is a subset of the general population, it's interesting to examine the prevalence of the disease within the insureds. A recent SCOR study involving more than 250,000 life insurance applicants evaluated the presence of diabetes at the time of application either by self-disclosure or by laboratory evidence suggestive of diabetes. In addition, the number of prediabetics based upon lab values was also studied. Approximately 67% of men and 69% of women, aged 60-79, had either diabetes or prediabetes based upon application and/or lab work. In the 40-59 age group, approximately 51% of men and women had either diabetes or prediabetes.
Diabetes is not only a health issue in and of itself, but it also is a leading risk factor for both kidney and cardiovascular disease. Adults with diabetes are two to four times more likely to die from heart disease. And as we have seen during the pandemic, diabetes can make almost any other problem, including COVID-19, more deadly.
What will it take to tip the scales and improve the life expectancies of patients diagnosed with diabetes? How can we slow the growth in the incidence of both diabetes and prediabetes? What role can the life insurance industry play in making a difference?
Does the life insurance industry have a role to play?  
Life insurance's traditional role as a financial safety net does not provide much reason or opportunity to interact with customers. But life insurance companies are uniquely positioned to assist policyholders in their lifetime journeys of managing their health and risks of early death.
It is not difficult to understand that the company that issues life insurance to protect a person's life  naturally would desire to extend that life as long as possible. Both life insurers and their customers are interested in longer lifespans. Developing life insurance solutions to answer the call to fight the diabetes epidemic means life insurance companies are doing something good for their policyholders in addition to providing protection to beneficiaries at the time of death.
The rise in digital personal health-related data availability – wearable devices, electronic health records and genetics – gives life insurers new ways and reasons to connect with customers. As people have become more aware of their own mortality and interest in safeguarding their health during the pandemic, life insurers may find that their customers are more willing to participate in disease prevention and intervention programs.
ReMark Group, a SCOR subsidiary that conducts the largest annual survey of life insurance customers, reported in its 2021 results that nearly two-thirds of the respondents (65.7%) are more likely to prefer using online services when possible, and more than half (56.4%) are more likely to share wearable data for discounts and rewards. In addition, nearly one-third of respondents (32.2%) have accessed medical services remotely via telephone, video chat or an app. Consumers are ready to engage digitally
With the complexity, prevalence and complicating factors of the of the disease, partnerships across the spectrum of clinical, digital health, life insurance and solutions platforms will be needed to begin changing outcomes. Reframing corporate perspectives to aim initiatives at health, wellness and longevity instead of solely on mortality will ultimately shift thinking about the role of life insurance within society and direct funding to bend the arc of diabetes mortality.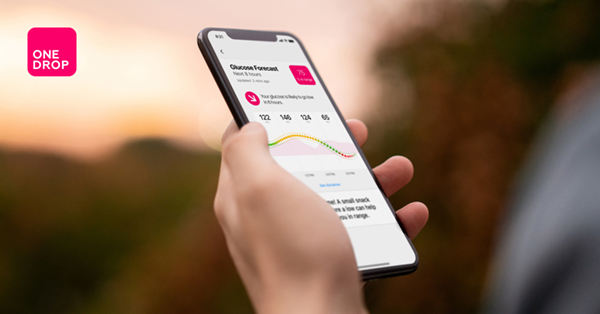 A potential solution to start making a difference  
The shared experience and collective challenge of the pandemic have accelerated the use of technology and increased awareness of the importance of healthy living. Consumers are ready. 
Life insurers are looking for effective ways to connect with their customers. The wealth of data collected during the life insurance underwriting process provides a great basis for identifying policyholders and matching them with proactive wellness.
Life Insurers who reimagine the role of insurance to help people live longer and healthier lives might envision a coalition of experts from life insurance, health, wellness, and digital engagement working to make a difference in the diabetes epidemic. For example, SCOR is working with One Drop and Bayer to create personalized programs for life insurance carriers and their customers based on One Drop's AI-powered predictive health platform. Powered by machine learning algorithms and a wealth of real-time data, One Drop combines predictive insights, a behavior change program, and the human touch of coaching to fill in the gaps between doctor's visits and simplify daily decision-making for people with chronic conditions. The companies believe a truly tailored insurance product can help new policyholders achieve better health outcomes through proactive support and active program engagement.
To date, One Drop has gathered over 35 billion longitudinal health data points from nearly 1.5 million members using the One Drop app and connected medical devices. This aggregated and de-identified data train the proprietary machine learning algorithms behind the precision health company's predictive capabilities, including 8-hour glucose forecasts (CE Mark) and personalized care experience—delivered digitally for 24/7 accessibility.
The digital health platform uses the strengths of data science, behavioral science, and clinical science. It combines life insurance underwriting data with One Drop's growing data wealth and its artificial intelligence technology as well as connected smart devices and on demand health coaching to help policyholders make finely tuned decisions for better health outcomes, and live longer, healthier lives.
The big win
Continuously collecting and combining data that leads to new insights about diabetes prevention and treatment will certainly be a big win as these new partnerships begin to emerge. The continuous health data collected also will improve the predictive models behind new solutions, enhancing the long-term performance of the business.
But more importantly, policyholders will become healthier and live longer. As a result, life insurers can postpone payment of claims and become more relevant in the lives of their customers with ongoing engagement opportunities.
Life insurance companies are uniquely positioned to assist policyholders in their lifetime journeys of managing their health and risks of early death. By engaging with policyholders and providing tools, education and individualized encouragement, life insurance companies can have an impact on the quality and duration of their policyholders' lives.  
References  
Reuters. (2022). US Diabetes Deaths Top 100,000 for Second Straight Year, Federal Panel Urges New Strategy. http://www.medscape.com/viewarticle/967565 
Centers for Disease Control and Prevention. National Diabetes Statistics Report 2020. U.S. Dept of Health and Human Services. CDC. 
https://www.rgare.com/docs/default-source/default-document-library/wellness-programs.pdf?sfvrsn=ee8ad888_0 
Raghaven, S. et al. Diabetes Mellitus-Related All-Cause and Cardiovascular Mortality in a National Cohort of Adults. Journal of the American Heart Association. Vol 8. No. 4. Feb 19, 2019.  
Seshasai, SR, et al. Diabetes mellitus, fasting glucose and risk of cause-specific death.  New England Journal of Medicine 2011 
Franco, OH. Associations of diabetes mellitus, with total life expectancy and life expectancy with and without cardiovascular disease. Arch Internal Med. 2007: 67(11);
CONTACT
OUR EXPERTS
Job title
VP, Medical Director, Americas