Protecting Cambodian farmers and society from climate change impacts
Building for impact | Part 3
May 16, 2023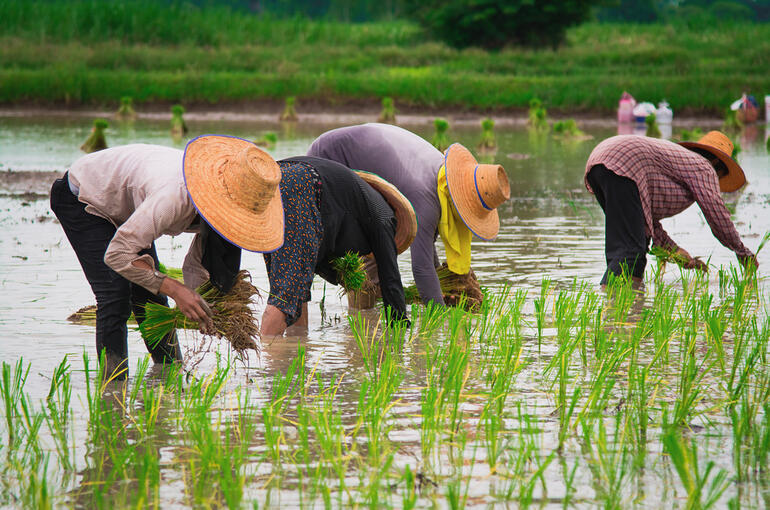 Cambodia produces some of the world's finest rice. The country carries the tradition of producing quality rice for thousands of years. It is also exported and consumed worldwide, including in Europe, where it has approximately 20% market share.
The Cambodian agricultural industry, which accounts for 35% of the country's GDP, is facing a serious threat. Increasingly unpredictable weather due to climate change is causing extreme floods and droughts, negatively affecting crop production. What can be done to protect the farmers and support the country's sustainable social and economic growth?
"Crop insurance plays a critical role in supporting the Cambodian agricultural sector as it can significantly reduce the income risk of the crop growers, especially rice farmers. This is very important for sustainable agricultural production and rural development in Cambodia," says Dr. Wei Xu, Senior Underwriter, Agriculture at SCOR.
Developing and implementing a crop insurance program in Cambodia, however, poses many challenges – affordability, accessibility, timely claims payout, and financial education of farmers, to name a few. There are cultural obstacles too. Youk Chamroeunrith, Group CEO of Cambodia's largest local general insurer and SCOR's partner Forte Insurance explains: "Our farmers have been doing their (rice-growing) business for more than 1000 years by taking their own risk. As a result, many don't have the insurance protection mindset."
The accelerating threat from climate change, however, is creating urgency to protect these vulnerable farmers. Mr. Chamroeunrith continues, "Climate change is a real issue on a global scale, and farmers in developing countries like Cambodia are especially facing this type of risk. We need technical support and expertise from the government and reinsurers."
SCOR has been working for years with Forte and other parties, including the Cambodian government and investment partners. "We work together to get understanding and acceptance from local farmers. We do so by frequently meeting with them, listening to them and explaining to them. Dialogue and transparency are the keys to the success of this program," says Wei Xu. "We also believe collaboration like this partnership serves as a cradle for innovative solutions. The creation of our Rice Ecosystem Map in Cambodia proves that. It is a rice planting mapping system showing the actual rice species planted in the field. Using this map, we can design more precise and customer-specific solutions, reducing the basis risk for rice farmers."
Cultivating rich rice paddies that produce excellent rice, like the ones we see in the Cambodian countryside, takes years and decades of hard work and dedication. SCOR and Forte, along with many other partners, are committed to protecting farmers and building a more resilient Cambodian society.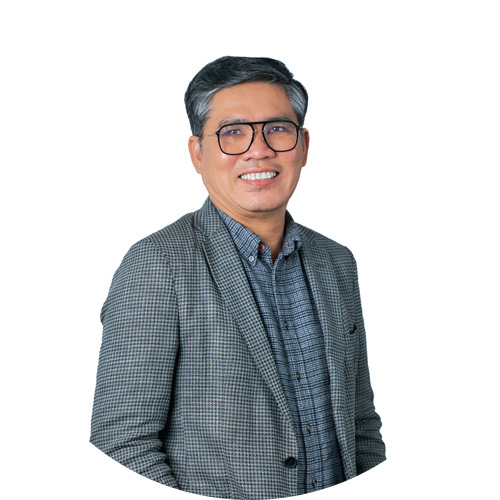 "Insurance plays a very crucial role in supporting the farmer, in stabilizing the livelihood of the farmer by taking away the risk from them, giving them stability and financial support in case they face uncertainty in terms of climate."
Youk Chamroeunrith, Group CEO of Forte Insurance