Contributing to the global discussion around the impact of climate change, the latest SCOR P&C Technical Newsletter looks at how the energy transition is reshaping the future of refineries, with digital transformation playing a key role.
SCOR is firmly committed to supporting its clients in their shift towards a cleaner and more sustainable future, and closely follows developments in this regard across the sector.

Like never before in their histories, petroleum companies and refineries are facing major challenges, but they are also facing opportunities. On the one hand, demand for oil and its derivatives is predicted to grow further over the coming years, before dropping due to the energy transition, while oil products, even at a slowing pace, will still play a major role in the energy consumption mix for decades. 
The Covid-19 pandemic in 2020 has caused a temporary decline in utilisation rates and margins, resulting in a wave of refinery closures or conversion to terminals or biofuel refineries. Increased working from home and reduced air travel have created some uncertainty regarding the post-Covid impact on demand for oil products, but this is likely to recover. 
However, on the other hand, refineries are carbon-intensive (scope 1 and 2)1 and the use of refining products produces large quantities of CO2 (scope 3)1. At the same time, dealing with climate change, growing sustainably and recycling have become priorities for our society. More than 100 countries have made commitments to reach net-zero carbon by 2050. The US re-entered the Paris agreement in January 2021. This means gigantic disruption and trillions of dollars of investments in the energy sector. How are refineries responding to this paradigm shift? 
Our recent roundtables with energy risk managers have confirmed that climate change is at the top of their priorities. This raises the question: how are refining companies impacted? 
Corporate pledges to reach net zero emissions by 2050 and projects directly linked to mitigating climate change are growing exponentially. On the one hand, scope 1 and 2 emissions are being dealt with by carbon capture and storage, carbon intensity reduction, plastics to oil, etc., while biofuel and hydrogen projects are tackling scope 3 emissions (these represent the largest proportion of emissions from refinery products).
In the meantime, digitalisation and smart technologies are transforming our daily lives, and industrial applications are constantly being developed, adding another challenging transformation for refineries. Artificial Intelligence (AI) will play a key role in energy efficiency gains, improving reliability, maximising mechanical availability and optimising operations. This digital transformation will have an impact on the operational risk of refineries. Refineries are responding to these disruptions by innovating. Onshore energy insurers are adapting too, to be able to support their clients. 
This new Technical Newsletter addresses these fundamental issues, which will shape the refineries of the future.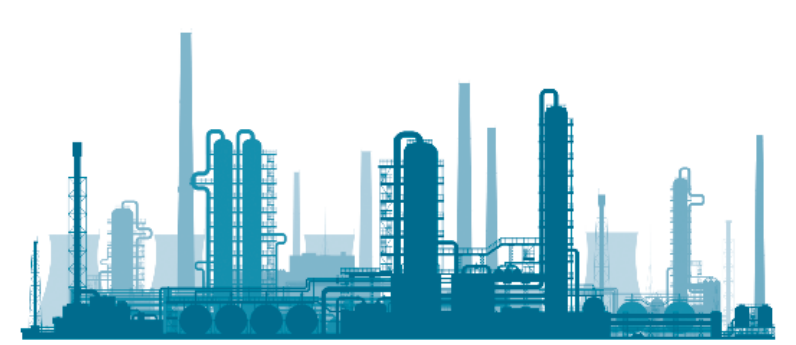 (1) Scope 1 covers direct emissions from owned or controlled sources. Scope 2 covers indirect emissions from the generation of purchased electricity, steam, heating and cooling consumed by the reporting company. Scope 3 includes all other indirect emissions that occur in a company's value chain, including end use of products.