SCOR launches an Insurance Information Platform in China
In the battle against COVID-19, SCOR has set up an insurance information platform in China to help those on the frontlines stay informed of their rights and access cover.
March 18, 2020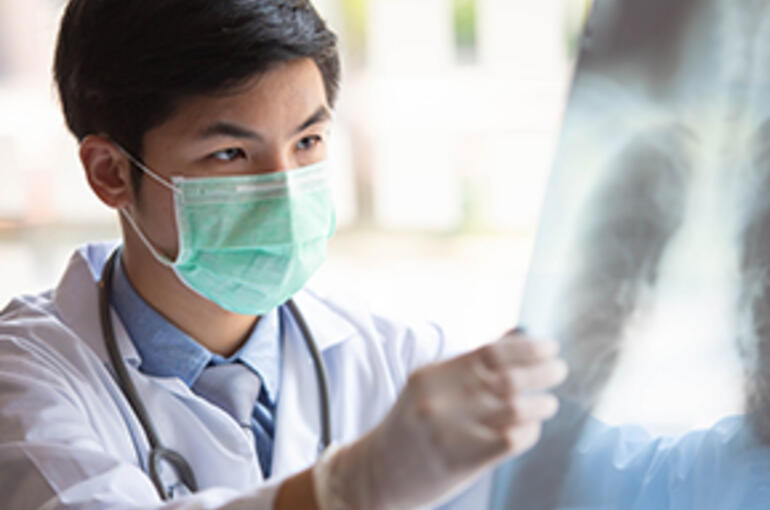 Since breaking out in China's Wuhan region in late 2019, the coronavirus, or COVID-19, has spread ceaselessly, infecting more and more people around the world each day. On Wednesday, March 11, 2020, the World Health Organization (WHO) declared COVID-19 a pandemic. In China, while the exceptional containment measures adopted a few weeks ago are beginning to pay off, many people in the country are still battling the virus and trying to stem its spread.
Against this backdrop, the Chinese insurance industry has decided to take actions: 70 of the country's largest insurance groups are now offering free coverage for people on the front lines of the disease: doctors, nurses, police officers, military personnel, taxi drivers and so on.
However, not everyone is aware of this free cover, as SCOR Global Life China's Head of Marketing, Tiger Li, found recently after speaking to a doctor friend: "I realized there was an information gap and that few of China's medical personnel were aware of what insurers were offering."
To reduce this information gap, Tiger Li and his colleague Wang Fei, Head of Innovation at SCOR Global Life China, have teamed up with Xiao Le Health founder Wang Kai, and ten actuarial science students from Nankai University, to develop a totally free insurance information platform. The idea is simple: to identify and list all the policies offered by each insurance company, and to filter the available offers according to the user's profile. With more than 200 potential insurance scenarios on offer for each person, the platform enables users to go straight to the ones most applicable to them.  
The platform has received national media coverage and is proving to be a growing success, as more and more frontline staff use it to seek information on their rights to insurance cover.
"Our aim is to provide a trusted solution to people who spend their time providing human support to patients", says Tiger Li.