SCOR Young European Research Prize for research into Alzheimer's disease
The eighth Prize was awarded to Axel Montagne of the University of Edinburgh
September 28, 2021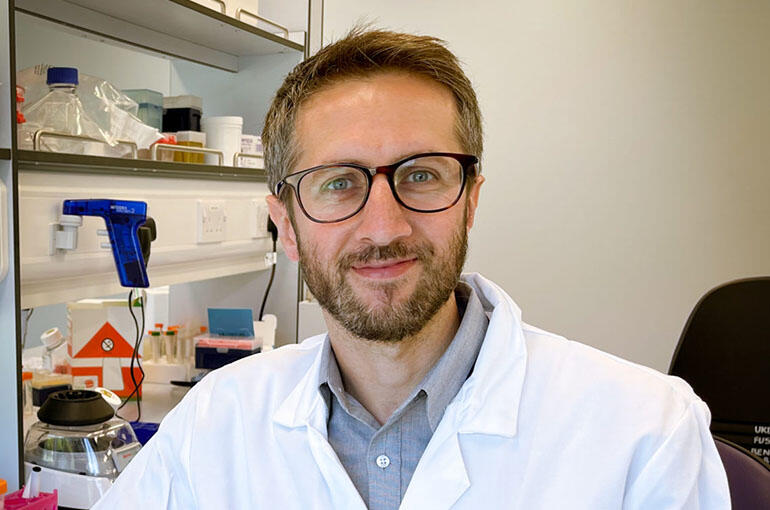 French researcher Axel Montagne won the award for his research on how cerebrovascular dysfunction contributes to neurodegeneration and cognitive impairment in animal models and humans. In the context of neurodegenerative diseases, he studies the causes and effects of dysfunction of the blood-brain barrier, the main function of which is to isolate the central nervous system from the bloodstream, preventing potentially toxic foreign substances from entering the brain.
Axel Montagne has been a Chancellor's Fellow at the University of Edinburgh Centre for Clinical Brain Sciences since December 2020, leading a research group at the UK Dementia Research Institute. In 2012, he obtained a PhD in Neuroscience/Neuroimaging from the University of Caen. He then joined the University of Southern California (USC) in Los Angeles for a post-doctorate, before becoming an Assistant Professor in 2016 and then Associate Professor in 2020. 
The award jury, composed of renowned European researchers, was chaired by Pr. Jean-François Dartigues of the Bordeaux Population Health Research Center. Commenting on the award, André Levy-Lang, Chairman of the SCOR Foundation for Science, said: "Advances in Alzheimer's disease research, which the SCOR Foundation has supported for many years, play a key role in managing the risks faced by older age groups."
SCOR and its Foundation are proud to support researchers
in their efforts to better understand and treat Alzheimer's disease.