Taking flight - Understanding aerial sports in life underwriting
Extreme Sports - An Underwriting series
November 25, 2022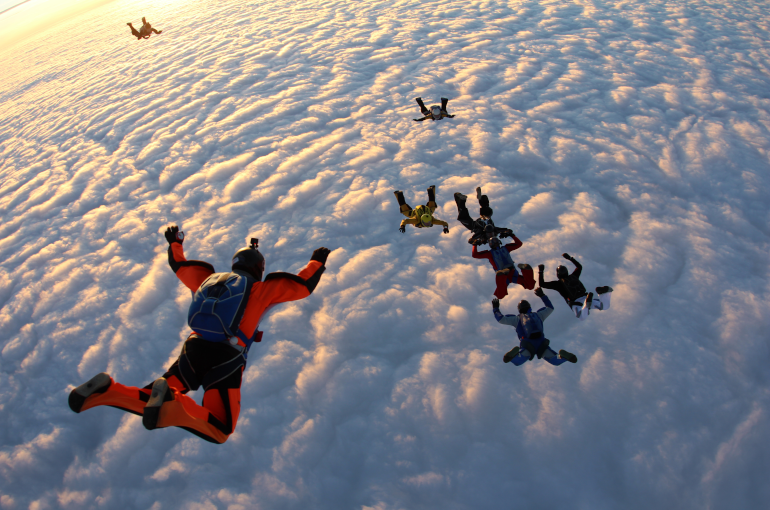 Many thrill seekers take to the sky in their search for adventure and extreme aerial sports like skydiving, paragliding, BASE jumping, and bungee jumping have a devoted following around the world. Some of these sports are categorized in many life insurance companies' underwriting manuals as "high-risk" sports and many insurers go so far as to exclude coverage entirely. 
However, given the number of variables involved in terms of types of sports, experience, settings, locations, equipment, and frequency, the risks related to aerial sports vary drastically from one jumper to another. This can make it difficult for underwriters to judge the risk when presented with the need to consider aerial sports as a part of the underwriting risk assessment process. In this report, we will focus our attention on understanding select aerial sports and the risks associated with them. Then, we will look at two practical case studies in order to provide underwriters with a deeper understanding of how risks associated with these sports should be considered during the insurance application process.
We invite you to follow this series as we tour the world of extreme sports, tapping into SCOR's network of expert insurance professionals – and amateur athletes – whose passion and knowledge allow SCOR to break through common misconceptions and offer a better understanding of the true risks surrounding extreme sports for amateurs, professionals, and – occasionally – even spectators. We will also explore the most recent trends and the implications of new medical developments, predict how a changing climate and other evolving factors might impact these sports, and highlight the hidden links between Life and Health and Property and Casualty coverage in the world of extreme sports.
Did you miss the first articles in the series? Catch up here:
CONTACT
OUR EXPERT
Job title
Senior Underwriter, SCOR Japan