Wishing you Healthy Holidays
Pop the cork, enjoy the cake, and take care of yourself 
December 17, 2021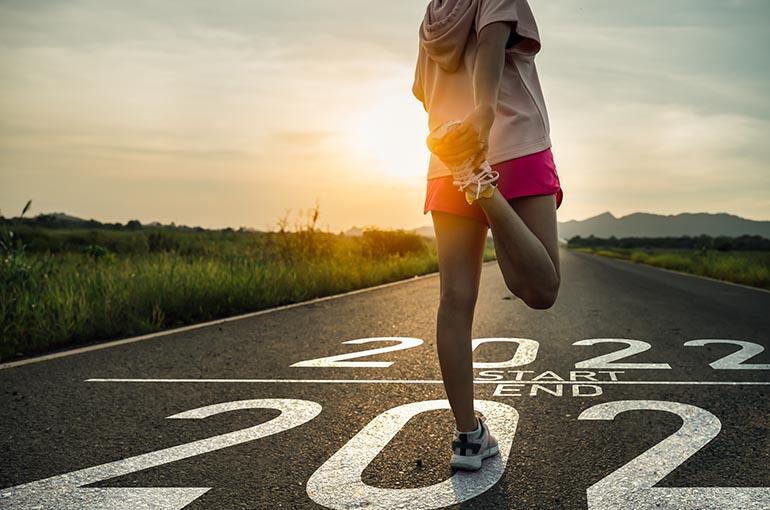 The year has been another whirlwind and we're all looking forward to a little end-of-the-year indulgence. But if you're feeling like the holidays are more hustle and bustle than peace on earth, it's never been so important to remember to put your health first. 
At SCOR, we invite you to pop the cork and enjoy the cake, but, above all, take care of yourself with these holiday health tips from our medical experts. 
Food for thought
For many of us, the best part of any holiday celebration is seeing the dinner table piled high with seasonal favorites and traditional treats. This year, none of your favorite foods are on the naughty list.  
"You can eat everything but be reasonable," said Dr. Marinos Fysekidis, a Paris-based endocrinologist and one of SCOR's medical consultants. "Of course, 'reasonable' is hard to define, but don't be too restrictive. I try to taste everything. I just make sure to take smaller portions." 
If you have the urge to snack throughout the day, reach for the veggie platter. Then when dinner is ready, serve the food in the kitchen so you're not so tempted to take seconds and send the leftovers home with your guests. 
Be happy for the holidays 
The holidays can be the perfect time to rekindle relationships and strengthen your social support system, but if you find the season to be overwhelming, you're not alone: nearly 40% of people surveyed said their stress increased during the holiday season, citing lack of time, financial pressure, gift-giving, and family gatherings as sources of stress1. 
If you find your mental health to be a bit of a balancing act in the final weeks of the year, remember that you don't need to make every social engagement a huge affair. Cardiologist and SCOR medical consultant Dr. Pierre Sabouret suggests low-key get-togethers to connect with friends and family without the pressure. Meet up to go for a jog or to walk the dogs and enjoy the Christmas lights.
"People should enjoy the end of the year to see friends and family members, share nice moments, and do fun activities that don't always revolve around eating and drinking," Dr. Sabouret said. "Plan some excursions, visits, or moderate physical activities together."
Volunteering can offer a huge boost to your mental health this time of year. Not only are you making a conscious decision to slow down and take time away from your hectic holiday schedule, but you'll also feel good knowing that you're helping others in need. Studies have shown that regular volunteering can bring a range of health benefits and the holiday season offers a great opportunity to start getting involved. Keep an eye out for local charities organizing events and ask if your employer offers any volunteering opportunities. At SCOR, for example, employees are encouraged to get involved with one day off  work to volunteer.
Safe Travels
If you're traveling, viruses are too. Between ongoing COVID-19 concerns and the seasonal flu, the last thing you need is to get sick during the happiest time of the year. Be sure to protect yourself and your loved ones by wearing a mask, washing your hands often, and getting vaccinated.
Heart Health
For high-risk individuals, seasonal stress, coupled with eating more unhealthy foods, drinking more, and loosening the reigns on exercise routines, can essentially throw your body into fight or flight mode. This leads to an annual spike in heart attacks around the Christmas holidays2. 
But you don't have to miss out on the fun to have heart-healthy holidays. Cook from (and for) the heart by using healthier substitutes in your family's favorite recipes – Dr. Fysekidis recommends cutting the salt and finding low-fat alternatives – and stick to your exercise routine. Start the day off with a jog, take a walk after dinner, or take the grandkids sledding. 
This holiday season, your health is the greatest gift of all. So, be proactive about your wellbeing, but don't let the guilt of a little indulgence ruin the fun. 
1 Holiday Stress Report (apa.org) 
2 Christmas, national holidays, sport events, and time factors as triggers of acute myocardial infarction