LastQuake: Leveraging crowdsourcing to offer live assessment of earthquakes
The SCOR Foundation helps to finance a new version of the leading earthquake app
May 12, 2022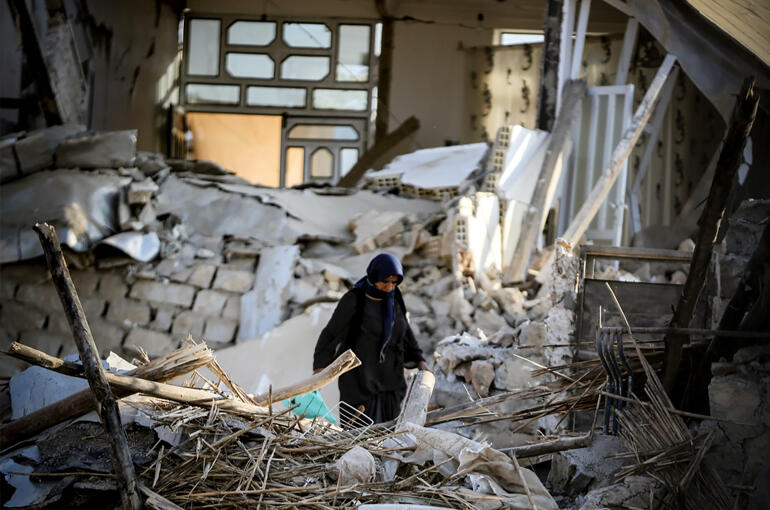 The SCOR Corporate Foundation for Science invests in innovative risk management research and development. This includes a system known as LastQuake that helps to assess the impact of an earthquake much sooner than traditional methods. 
The objective of the SCOR Corporate Foundation for Science is to promote a healthy and flourishing knowledge society by contributing to scientific research. The Foundation finances university chairs and specific research projects, launches calls for projects, organizes conferences, publishes articles, and sponsors scientific awards, including the yearly SCOR Actuarial Awards, which have become a mark of excellence in the (re)insurance industry. The Foundation's 2022-2026 five-year program, launched in November 2021, focuses on global warming, earthquakes and volcanic eruptions, reinsurance liability costs, risk aversion, scenarios and stress tests developed in financial institutions, and the longterm impact of the Covid-19 pandemic.
LastQuake
LastQuake is one of the Foundation's latest investments. When an earthquake hits, this simple, free application has many benefits. It reduces public anxiety by offering timely information, not just about the earthquake itself but also about its effects, as crowdsourced from eyewitnesses. It contributes to seismic risk reduction by encouraging safe behavior and warning people of behaviors to avoid. And finally, it makes rapid impact assessment possible, thereby contributing to a more efficient response.
Incorporating internet technologies and social media data, LastQuake was developed by seismologists at one of the world's leading earthquake information centers, the European Mediterranean Seismological Centre (EMSC). The app gathers testimonies in real time and, thanks to user participation, allows the EMSC to estimate the impact and notify the population in a matter of minutes.

"Today, we typically know about an earthquake between 15 and 90 seconds after it has hit – before the information from the sensor networks comes in."
Rémy Bossu, Secretary General of the European Mediterranean Seismological Centre
Crowdsourcing Data
EMSC is a federation of seismological institutes, with 85 member institutions in 56 countries. Members share their seismic data EMSC aggregates it. "Traditionally, we detect and locate earthquakes using sensors that record tremors," says Remy Bossu, Secretary General of EMSC. "In the early 2000s, we realized that every time an earthquake was felt, our site was crashing from the overload of people searching for related information. We thought we could do something with that."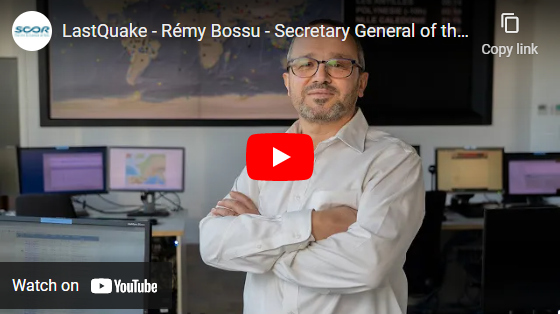 LastQuake - Rémy Bossu - Secretary General of the EMSC
Precision and timeliness
"We created what we call crowdsourced detections," continues Remy Bossu. "When we detect activity on our site, we look at where it is coming from. We know immediately that a tremor has been felt in that area. The beauty of this system is that the detections are extremely fast. Today, we typically know about an earthquake between 15 and 90 seconds after it has hit – before the information from the sensor networks comes in. The first seismic localization on the sensor network usually takes between 5 and 15 minutes. And by publishing the crowdsourced information, we trigger more crowdsourcing. This happens very fast: 50% of the activity happens in the first 6 minutes, and it can reach as many as 20,000 posts per earthquake."
Once the site of the earthquake activity has been identified, the EMSC team can reach out via social networks, asking for confirmation, warning people and inviting witnesses to submit testimonies. In particular, they welcome geolocalized images that allow them to better describe the damage.
LastQuake currently has some one million users. EMSC also has a mobile website that operates very similarly to the app.
 

LastQuake — The official EMSC earthquakes app
available on Apple store and Google play
"We are a non-profit organization," says Rémi Bossu, "mainly financed through research projects. Thanks to the SCOR Foundation, we have finally been able to merge and upgrade our tools, including our mobile site. Now, we're working on a new version of the app, and we have a new Twitterbot."
Earthquakes are highly unpredictable and can be extremely damaging to people, property and communities. The SCOR Foundation and EMSC are working together to alleviate some of the unknowns associated with these natural phenomena.