Learn about Hydrogen on the SCOR Innovation Podcast Channel
Introducing a new three-part series
March 15, 2022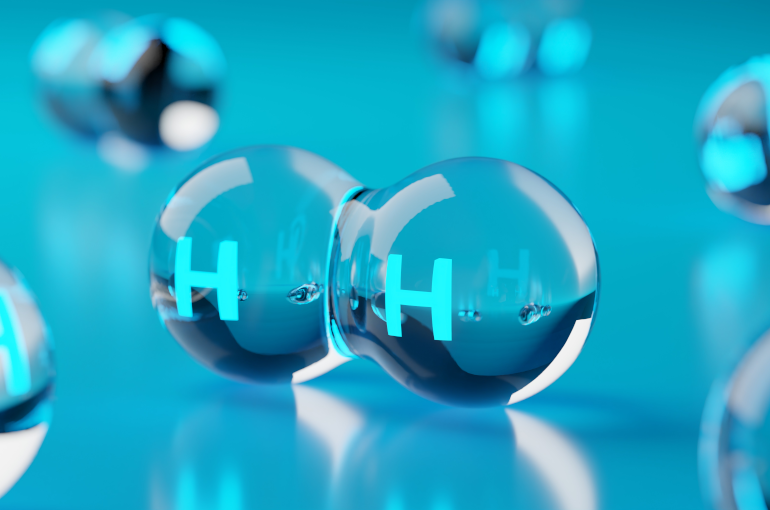 SCOR celebrates the first anniversary of the SCOR Innovation Podcast Channel with a new three-part series on hydrogen.
Hosted by Global Onshore Energy Leader Michel Krenzer, the series covers the basics of hydrogen, its impact on several industrial sectors and our lives and what it means for the (re)insurance industry. 
"I am not sure about how hydrogen works; I have heard about it a lot in school. But what I do know is that I am really interested about it and that it seems like a good solution for the environment and for our future." Nicholas, 9, wants to find out more.
In this first part of the series, which is accessible to all ages, all markets and all levels of expertise, Michel helps Nicholas (and us!) to understand the basics of hydrogen: its origins, its features, how it is produced, and why it is so promising.
"Aviation is the most challenging transport sector to decarbonize, but small hydrogen planes are already in operation. Airbus is developing a 200-passenger plane with hybrid liquid hydrogen combustion plus fuel cells, to be operational in 2035. This would have been classed as Science Fiction just a few years ago!" Michel Krenzer. 
Transportation, energy, industry - which sectors will be the next to experience the hydrogen transition?
The second part of the series looks at the various applications of hydrogen and how its development will be country-specific in the near future.
"Onshore Energy has been dealing with electrolysis (as part of the chlor-alkali industry), Steam Methane Reforming and Carbon Capture and Storage for some time, and we have significant knowledge of these processes in our teams. However, this is an academic debate, which only interests the (re)insurance market. What is important is to be able to offer a product to enable the development of the H2 industry. We have put in place a multi-disciplinary team in order to deliver what our clients need." David Cosserat, Global Head of Energy at SCOR
In the final episode, Michel Krenzer is joined by three SCOR Energy and Construction (re)insurance experts - David Cosserat, Eric Lenoir and Kevin Lumiste – to explore what hydrogen means for insurers, and how the insurance industry will play a key role in the energy transition. 
More about our Podcasts
The SCOR Innovation Podcast channel features a series of expert insights into technological and societal developments impacting the (re)insurance sector. In each episode, industry experts discuss their respective fields, share their views on the market, and give their outlook for the future. The podcasts cover a variety of topics: The refinery of the future, Claims Innovation, Cyber, Introduction to ESG, Google Health API and many others. 
We hope you enjoy listening!