SCOR completes a £1.7 billion longevity transaction with Balfour Beatty Pension Trust Limited
November 30, 2022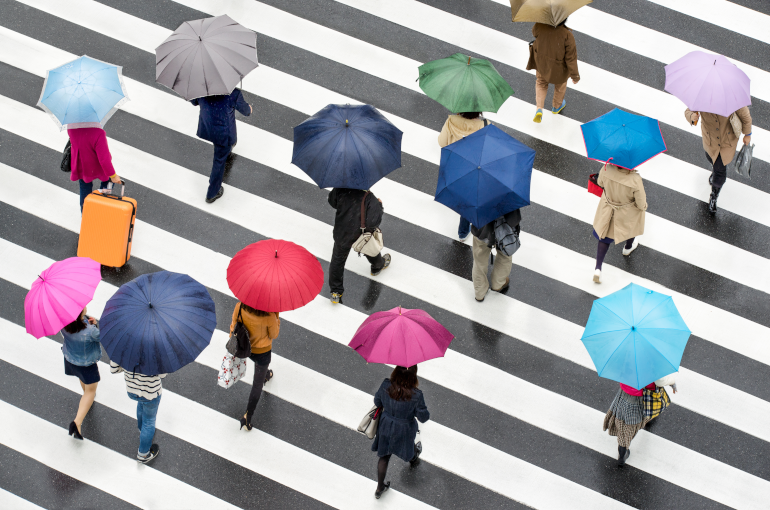 SCOR announced today the completion of a £1.7 billion longevity reinsurance transaction covering the pensions of over 15,000 members of the Defined Benefit Section of the Balfour Beatty Pension Fund. The transaction protects the trustee of the scheme by transferring the risk that members live longer than expected. 
The longevity swap with Balfour Beatty Pension Fund follows the £5.5 billion longevity swap transaction with Lloyds Bank No. 1 Pension Scheme announced in March earlier this year. Together, they demonstrate SCOR's continued growth in the longevity risk transfer market and contribute to a record-breaking year for longevity volumes written by the Group. 
Under the terms of the deal, SCOR will take on 100% of the longevity risk of the pensioners covered. Zurich UK will act as an intermediary insurer, adopting a "pass-through" structure that facilitates the risk transfer to SCOR as the reinsurer. SCOR was selected as the trustee's preferred partner following a competitive tender from the entire longevity provider market, which was led by the trustee's advisers Aon and CMS. SCOR was advised by global law firm Eversheds Sutherland.
Frieder Knüpling, SCOR, CEO Life & Health, said: "This transaction underlines SCOR's strong appetite to deliver longevity solutions to our clients. Recent world events have brought life and health risks into sharp focus and now, more than ever, we are seeing demand for stability. We are pleased to be supporting the Balfour Beatty pension trustees in bringing additional security to their pension scheme members."
Rupen Shah, SCOR, CEO Longevity & Financial Solutions, commented: "We are delighted with this record year of longevity volumes. An achievement made possible by a terrific team effort. Huge thanks also to the Balfour Beatty pension trustees, Zurich and all the advisers for the collaborative approach that helped to complete this significant transaction successfully. We remain committed to the pension de-risking market and look forward to supporting many more clients in the future."
Greg Wenzerul, Zurich, Head of Longevity Risk Transfer, said: "Congratulations to those involved. We are delighted to add SCOR to the list of reinsurers with whom we have similar arrangements, and for the benefit of the Balfour Beatty pension trustees in this case. The continual success of the pension scheme longevity swap market demonstrates the availability and accessibility of such solutions for pension fund trustees looking to optimise their long-term de-risking plans."

About Balfour Beatty Pension Trust Limited
Balfour Beatty Pension Trust Limited acts as trustee to the Balfour Beatty Pension Fund ("BBPF"). The Defined Benefit Section of the Balfour Beatty Pension Fund provides pension benefits for around 27,000 people and the trustee manages assets of around £3 billion on behalf of the members of this section. The trustee is responsible for making sure the scheme is run properly and members' benefits are secure.
About Zurich UK
Zurich UK provides a suite of general insurance and life insurance products to retail and corporate customers. We supply personal, commercial and local authority insurance through a number of distribution channels, and offer a range of protection policies available online and through financial intermediaries for the retail market and via employee benefit consultants for the corporate market. Based in a number of locations across the UK - with large sites in Birmingham, Farnborough, Glasgow, London, Swindon and Whiteley - Zurich employs approximately 4,500 people in the UK.  https://www.zurich.co.uk/  
About SCOR
SCOR, a leading global reinsurer, offers its clients a diversified and innovative range of reinsurance and insurance solutions and services to control and manage risk. Applying "The Art & Science of Risk", SCOR uses its industry-recognized expertise and cutting-edge financial solutions to serve its clients and contribute to the welfare and resilience of society. 
SCOR offers its clients AA-level security and holds a rating of AA- or equivalent from Fitch, Moody's and AM Best and of A+ from S&P.
The Group generated premiums of more than EUR 17.5 billion in 2021 and serves clients in more than 160 countries from its 36 offices worldwide. 
For more information, visit: www.scor.com
CONTACTS
Job title
Investor Relations
Job title
Media Relations