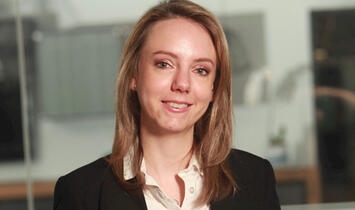 Brice Salence
Head of Actuarial and Chief Pricing Actuary
Brice is a highly experienced professional in the life insurance industry and is currently the Head of Actuarial and Chief Pricing Actuary at SCOR in South Africa.
With over 16 years of experience, Brice has a deep understanding of the life insurance environment, insurance products, services, and solutions. Notably, Brice is recognized for her involvement in thought leadership research topics, with a recent focus on managing mental health risks within the context of life insurance. This indicates her commitment to addressing emerging issues and challenges in the industry.
Furthermore, her leadership extends to the Actuarial Society of South Africa, where she chairs the Continuous Statistical Investigations (CSI) Committee. In this role, she leads efforts to gather, process, and interpret information that affects the actuarial profession in South Africa. This work aims to enhance the factual basis for actuarial decision-making, especially concerning contingencies related to life or disability insurance.
As a Fellow of the Institute and Faculty of Actuaries and a holder of a Bachelor of Commerce Honours in Actuarial Science, Brice's qualifications and experience underscore her expertise and leadership in the field of actuarial science and life insurance.