SCOR's 100% backed SCOR Syndicate is pleased to announce the appointment of Marie Biggas as Active Underwriter and Chief Underwriting Officer of SCOR UK, subject to regulatory approval. She will report to both Stuart McMurdo, CEO of SCOR P&C EMEA and the SCOR Syndicate and to Olivier Perraut, Global CUO Single Risks.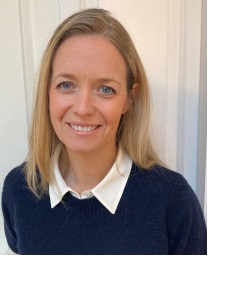 Previously Marie was Vice President, Deputy Active Underwriter for Arch Syndicate 2012, and Head of Terrorism, Aviation, War and Space for Arch Insurance International. Prior to joining Arch in 2014, she held several underwriting positions at ACE Group, Chaucer Syndicates, and Amlin, and has 14 years of experience in the insurance industry.
Marie is a Chartered Insurer and Associate of the Chartered Insurance Institute. She holds a bachelor's degree in Public Administration from Roskilde University and an MA in Political Communications from Goldsmiths University. 
Stuart McMurdo commented: "We are entering a new chapter in the Syndicate's journey. The intention is to build on two great consecutive results in 2020 and 2021 and continue delivering profitable growth in the years ahead, whilst at the same time broadening the SCOR Specialty Insurance profile and presence in the London Market and Europe. We are delighted to be able to bring someone of Marie's stature and ability to execute the next stage of our plans. Her appointment further strengthens our existing executive team."
 
*******
About SCOR Syndicate 2015 at Lloyd's
SCOR Syndicate 2015 is a principally direct, Specialty Insurance business that underwrites Property and Specialty classes including Cyber, Fine Art, Environmental Impairment Liability, Terrorism & Political Violence, Political & Credit Risks & Legal Expenses. The SCOR Syndicate is 100% backed by SCOR. 
SCOR, the world's fourth largest reinsurer, offers its clients a diversified and innovative range of solutions and services to control and manage risk. Applying "The Art & Science of Risk", SCOR uses its industry-recognized expertise and cutting-edge financial solutions to serve its clients and contribute to the welfare and resilience of society.
SCOR offers its clients an optimal level of security with its AA- rating or equivalent from S&P, Moody's, Fitch and AM Best. The Group generated premiums of more than EUR 17.5 billion in 2021, and serves clients in more than 160 countries from its 36 offices worldwide.
https://www.scor.com/en/specialty-insurance-solutions-lloyds