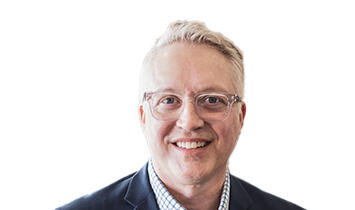 Joseph Sharp
VP, Head of Health & Wellness, U.S.
Promoted to his current role in 2022, Joe is responsible for leading SCOR's Health & Wellness initiatives in the U.S. Previously Joe was responsible for driving the strategic agenda of the U.S. Markets team and leading development of the U.S. Markets strategy, working with business leaders to define and execute growth strategies focused on innovation, partnerships and branding. 
Joe has been with SCOR since August 2011 and prior to that was with Transamerica Re beginning in 2000. He has advanced his career through various roles of increasing responsibility in Marketing, Market Research, Business Development and Project Management supporting the U.S., Canada and Latin America. 
Joe holds a bachelor of science degree in mathematics from Liberty University and is a certified Project Management Professional (PMP). 
"SCOR's purpose is to protect lives and promote healthier behaviors. The US Health and Wellness team is helping to bring this purpose to Life."